Announcing Shopify Plus' all-new platform for enterprise merchants
June 19, 2019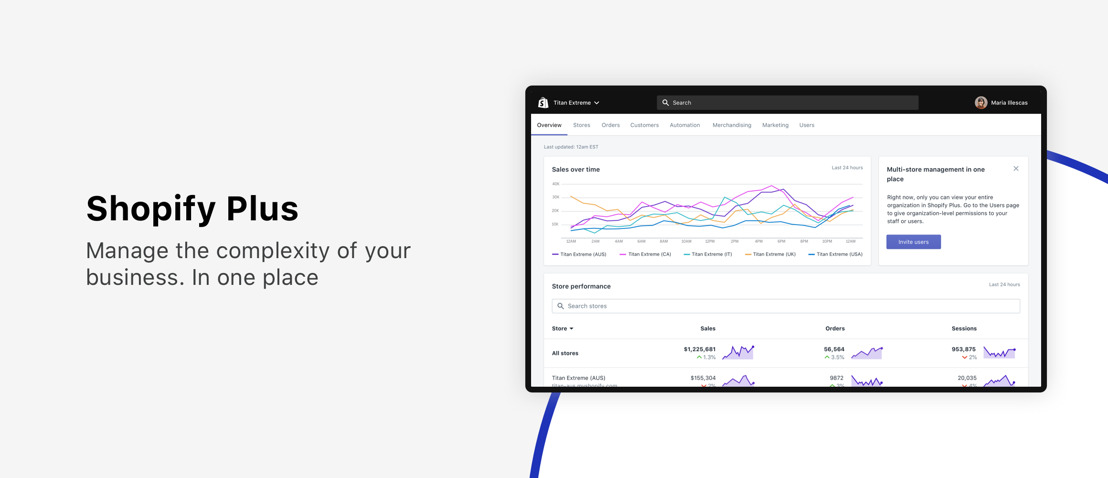 For large, complex merchants, we know that success means acting quickly and scaling efficiently. Shopify Plus merchants often operate dozens of stores across different geographies, sub-brands and audiences, adding multiple layers to the all-important task of growing their business. To better empower these enterprise brands to focus on their businesses, instead of the back-end technology, we're announcing the all-new Shopify Plus.
With the new Shopify Plus, our most sophisticated merchants will now be able to manage their businesses at an organizational level, with greater control and wider visibility across multiple stores — all through a single view. The new Shopify Plus gives decision makers key information across all of their stores, providing greater control of users and permissions, store additions, settings, cross-shop navigation, and more. With this new centralized view, Shopify Plus merchants can take control of their operations and scale with increasing confidence.
To give our largest, most complex merchants even more flexibility and control over their business, Shopify Flow, our commerce automation tool that lets merchants automate workflows, will now live at the organizational level. By automating repetitive tasks, our enterprise merchants will save time, enabling them to test new ideas with ease and innovate on a global scale, while delivering consistent and personalized customer experiences across every store. We've also made it easier than ever for our most successful merchants to set up new stores. With a few clicks, users can specify what sort of store they would like to create, and it will automatically build it for them.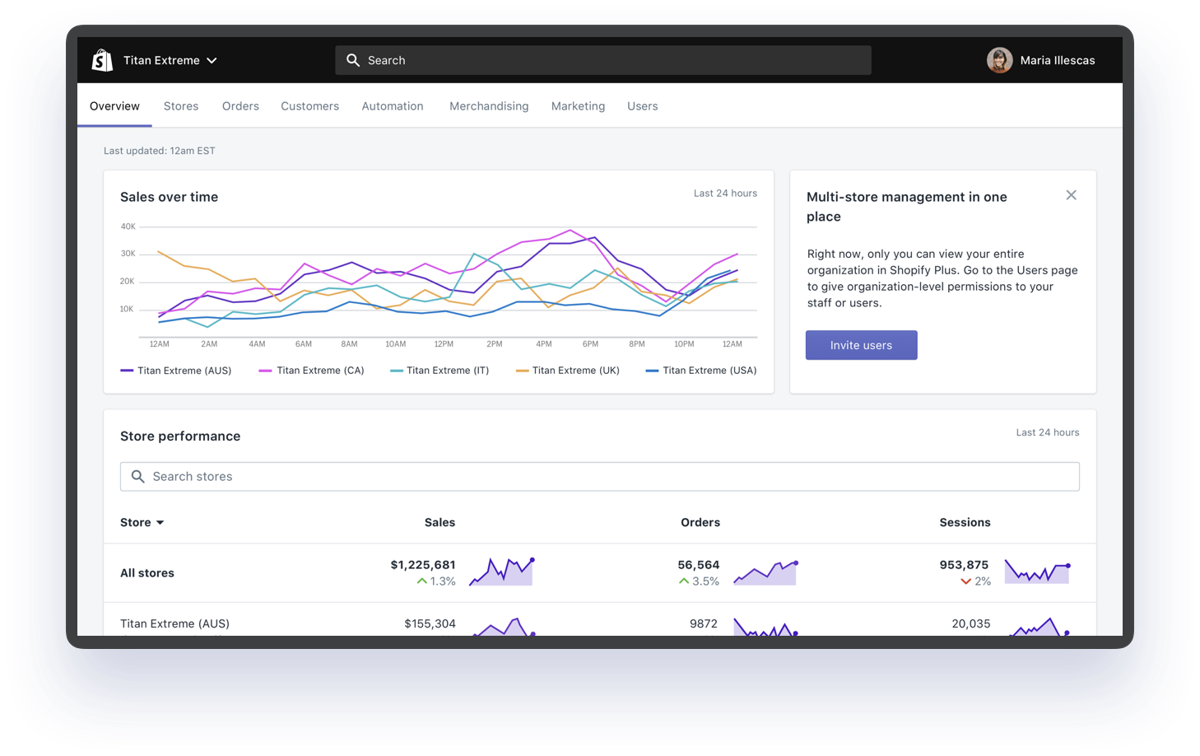 Shopify Plus merchants are some of the fastest growing, most innovative brands ever. We're excited to elevate Shopify Plus into a more comprehensive platform that better empowers enterprise merchants to manage their entire business, continue scaling, and change the face of commerce around the world. The all-new Shopify Plus will be available later this year. To learn more, please visit this link.