Company news
,
Data Insights
Over $1.5 billion sold by Shopify merchants over Black Friday/Cyber Monday weekend
November 27, 2018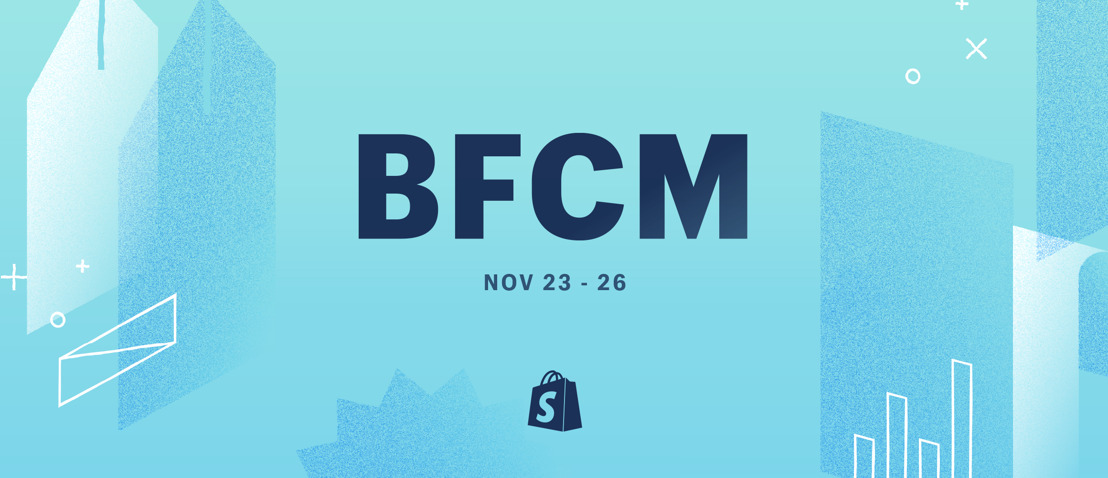 The 2018 Black Friday/Cyber Monday shopping weekend set records for Shopify's more than 600,000 merchants, including over $1.5 billion USD in sales across the entire weekend. That's a strong indicator of the growing impact small and medium-sized retailers are having during the holiday sales season.
At their peak, sales across the period exceeded $37 million USD per hour. Mobile played a huge role again, showing an increase overall compared to last year's Black Friday/Cyber Monday shopping period, with an estimated 66% percent share compared to shopping from desktop computers.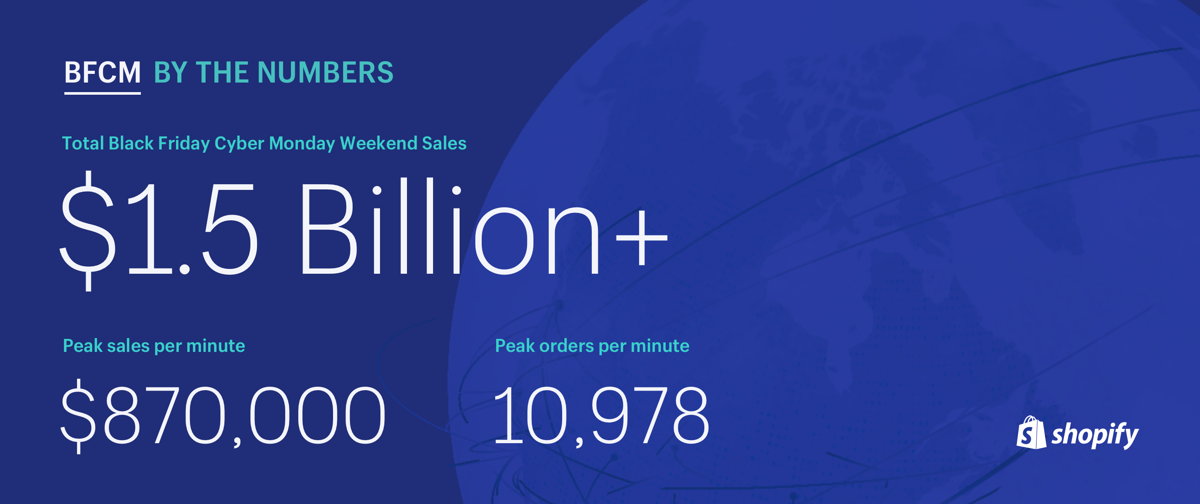 Geographically, Black Friday and Cyber Monday shoppers came from all over the world – some of the biggest cities in terms of sales from Shopify stores included London and Toronto, while the U.K. and Canada ranked in the top three countries after the U.S. Cross-border shopping also showed that this is a sales period that increasingly has an international impact, with 18.54% percent of overall purchases shipping from the seller's home country to another.
Fashion and apparel accounted for the lion's share of sales across Shopify-powered stores, and the top product categories within that segment included shirts & tops, pants and coats & jackets – and consistently, seasonal and holiday decorationsappeared higher up among top purchased items across U.S. states, revealing that many shoppers use the weekend to get ready for the holiday season.
Taken together, packages ordered during Black Friday/Cyber Monday on Shopify stores will ship over 30 billion miles – ten times the distance between Earth and Pluto.
*Shopify's Black Friday/Cyber Monday data was based on sales experienced by its more than 600,000 businesses in 175 countries around the world from November 23 to November 26, in 2017 and 2018. All data presented here is approximate and is based on various assumptions. All data is unaudited and is subject to adjustment.