Championing women entrepreneurs across the world, today and every day
March 6, 2023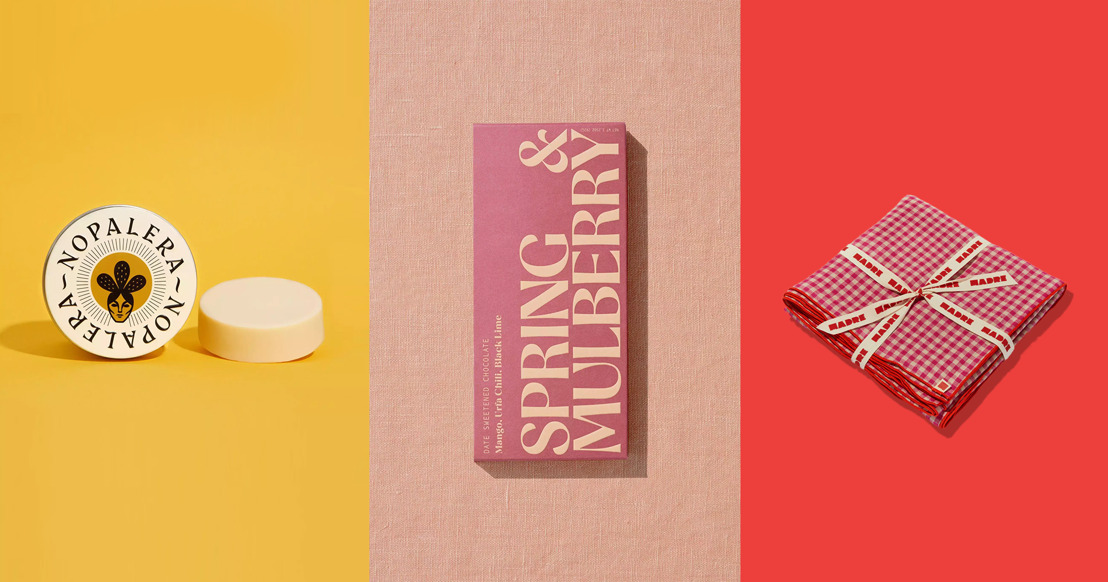 More than half of Shopify's entrepreneurs are women. To celebrate International Women's Day, meet five who are changing the world
Trillions of dollars. Hundreds of millions of jobs. Exceptional leaders, thinkers, and innovators. Women play a critical role in powering nearly every economy on earth. At Shopify, 53% of our global entrepreneurs are women. Where the idea of women as entrepreneurs was once unthinkable, there are now more than 413 million women entrepreneurs worldwide. And while it's still tougher for women to raise venture capital and wage inequality persists, data shows businesses led by women earn more for every dollar invested than their male counterparts.
Shopify champions women-led businesses every month, not just this one. But since it's March, and since we have you here, we want to introduce you to three incredible companies led by women determined to inspire change in their corners of the world and well beyond. We'll be cheering from the sidelines as they do.
Making counter space for Latin beauty brands
In 2020, Sandra Velasquez launched Nopalera, a beauty brand that celebrates her Mexican culture. Three years later, Nopalera is now on shelves at major retailers including Credo Beauty, Nordstrom, and Free People.
"I had this idea, this big bold vision that I was going to create a high-end Latina brand that's going to disrupt the historically Euro-centric beauty space," Velasquez said. "The more French a word is, the more expensive we think the product should be. If it's in Spanish, people ask, why is it so expensive? Our culture is rich, beautiful, and worthy of the same price tags."
Velasquez grew up in California, the daughter of Mexican immigrants. Her hometown streets were dotted with nopales, the prickly cacti that would later inspire her to strike out on her own as an entrepreneur.
By 43, after a long, successful career as a musician and a stint in sales in the grocery industry in New York, Velasquez couldn't see a clear path forward. She knew she was capable of more, but wasn't sure how to get there or what more looked like. She could get another sales job, she thought. Or she could take the risk and try something new. "It forced me to look outside of what I thought my reality could be, to look outside what I thought was possible."
For seven months before launch, she worked three jobs and came home to her Brooklyn apartment at night to pursue a degree in organic skincare formulation in her kitchen-turned-laboratory. She used the oil from the nopales she'd grown up with to create soaps, exfoliants, and moisturizers.
Fast forward to today, and you can still find Nopalera on her kitchen table. You can also find it on the shelves of more than 400 boutiques across the U.S. "What drives me? In ten years, you're going to see our logo on the pitch deck of another Latina entrepreneur. Someone has to be first."
A cancer diagnosis leads to the sweetest discovery
In her years traveling across the Middle East and India to visit her husband's family, Kathryn Shah always admired the way other cultures presented fruit, nuts, and dates as decadent, elevated indulgences. It was such a stark contrast, she thought, to the way they were kept in dusty bulk bins back home in the U.S.
When Shah was diagnosed with breast cancer at age 35, she had an idea. "Everyone was sending me chocolate boxes and cookies. It was lovely, but I'd look at the label and it was crazy what all of these foods included." One cake she received had 50 ingredients, many of which she found were linked to tumorous cancer growth. "I thought, there has to be something better. Something that's delicious and beautiful and chic and cool – and good for you."
Shah began to experiment in her Raleigh, North Carolina kitchen with her friend Sarah Bell, trying to find the perfect blend of sweetness using the natural ingredients she'd loved when she traveled. The pair toyed with lavender, cardamom, pistachio, mulberries, even fennel – whatever flavors piqued their interest. More than 40 iterations later, they created a chocolate bar that met their exacting standards. Spring & Mulberry was born.
This at-home recipe testing process is still the same one they use when adding new products to their line, which now includes six bars of date-sweetened chocolate. And when something doesn't quite work, they use the leftover ingredients piled in their pantries to make muesli, which is a hit with the toddlers running around the pair's households.
Shah and Bell, now co-founders, see Spring & Mulberry as a catalyst for change. "Our long-term mission is to become a company that uses our position as we grow to advocate on behalf of Americans, to make changes so that people are not eating sugar in every single thing that they consume," Shah said.
"Our goal is to transform America's relationship with sugar. And we want to do that by making something that's just wholly better."
Textiles infused with empathy
During the dark days of the pandemic, Shay Carrillo and Jeanie Kirk were determined to find the light. They wanted to make beautiful, vibrant linen home essentials, and they wanted them to be made in the U.S. When they learned a revitalization effort was underway to restore a once-booming linen industry to the Willamette Valley, just outside their homes in Portland, Oregon, they dove all in.
"We spent our first year talking a lot about our ethos, our philosophy. How can we create a brand that pushes forth not only our idea of beauty but a way of living in harmony with ourselves and the earth?" Carrillo said.
Enter: MADRE.
They launched their line of napkins, tablecloths, and bedding in bright, joyful colors and gave them Spanish names like Tamarindo, Leche, and Maíz to pay homage to Carrillo's Mexican roots.
They also envisioned a more empathetic approach to entrepreneurship – working almost exclusively with women-led partner brands and experimenting with ideas like unlimited paid time off for their employees. Eventually, once their mill is up and running, they'd like to incorporate initiatives like at-work daycare. "What about the joy of getting to see children every day? There's so much joy that children hold for us, and if we separate our lives from that I think we lose something," Kirk said. "So how can we weave together the things we hold dear around mothering and also begin to bring some of that into our company culture?"
Carrillo and Kirk think of MADRE as so much more than its napkins. To the longtime business partners, it's part art project, part business venture, part model of disruption. "It's not easy," Kirk said. "It means we have gone more slowly and intentionally." Carrillo chimed in. "I love making beautiful things. But for me, what has me get up every day is that there's something so much deeper here. It grounds us. It puts literal roots in the soil. When we talk about flax, we're talking about a plant that the international community is hungry for, that can be grown and harvested and create people's livelihoods. It makes our discussion of the planet really tangible."