Change Is Now: Shopify Joins Forces With Fashion Makes Change to Empower and Educate Women in the Global Industry Supply Chain
March 4, 2021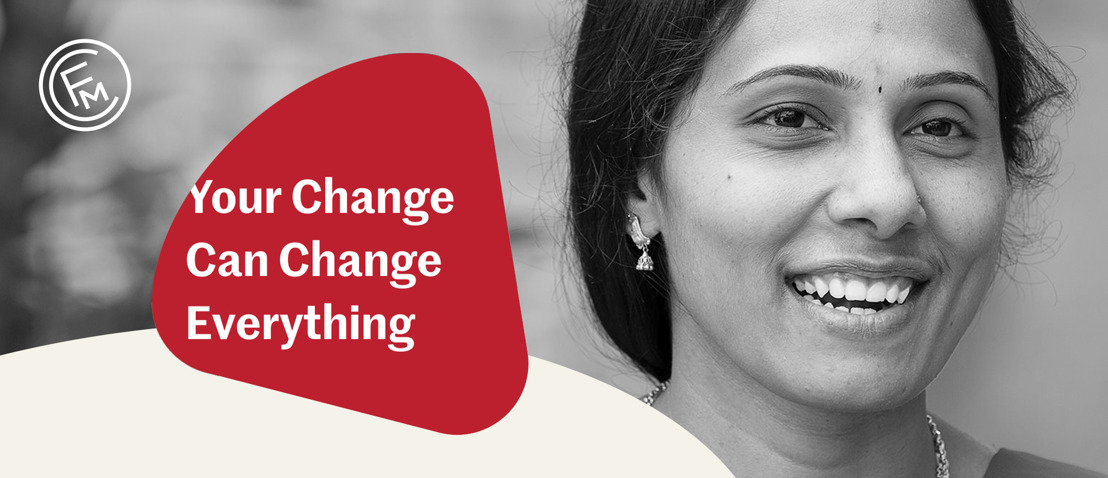 Shopify extends 'Your Change can Change Everything' campaign to merchants with new app integration enabling customers to round-up at checkout
Shopify proudly powers more than 1.7 million merchants around the world. From emerging designers to longstanding labels we know and love, many of those merchants hail from the global fashion industry--an industry that is expected to generate over three trillion dollars by 2030.* Behind that staggering number are incredible humans -- mostly women-- who are the driving force in how the clothes and accessories we wear are designed, sourced, and produced.
Not only do women power the fashion industry, women play a pivotal role in creating a more sustainable and just future. Directly and indirectly, women build and hold resilient communities together, and their empowerment is recognized as one of the leading opportunities to remediate the climate crisis.** When we invest in girls and women, whole communities win.
That's why we are excited to announce our support of "Your Change Can Change Everything," a new campaign from Fashion Makes Change, a coalition that aligns industry, non-profits, investors and customers in the transition to a more sustainable world by accelerating a global educational agenda of women's empowerment and gender equity in supply chains. Launching today and in celebration of International Women's Day on March 8, this consumer campaign invites customers to round-up their purchase to the nearest dollar or make a donation when shopping with participating brands and retailers.
To extend the impact of this initiative, Fashion Makes Change tapped the Shopify partner ecosystem to develop the Fashion Makes Change app built by Pledge. By installing the app, merchants give customers the option to round-up their purchase to the nearest dollar or make a donation of their choice at checkout. Merchants powered by Shopify such as Astouri, Chufy, Sami Miro Vintage, Rosie Assoulin, and Markarian are joined by leading retailers including Nordstrom, Neiman Marcus, Macy's, and others in their commitment to the initiative.
All proceeds raised by participating brands will benefit the Empower@Work Collaborative, a joint effort of United Nations' ILO-IFC Better Work, BSR's HERproject, CARE International, and Gap Inc's P.A.C.E program that directly benefits women working in global supply chains. Empower@Work members implement training programs for women working in factories to address critical needs including health, financial planning, problem solving and decision-making, and gender equality.
"The partnership between Fashion Makes Change and Shopify is truly a dream come true," said Cara Smyth, Founder and Chair of Fashion Makes Change. "Shopify is home to a powerful international merchant ecosystem – and the citizens that are their consumers. When it comes to change, power is in numbers. Marrying Shopify's mission to make commerce better for everyone with the growing Fashion Makes Change movement to empower women and decarbonize supply communities provides previously unimaginable and unprecedented solutions at scale."
"At Shopify, we believe that we must all unite to build a more sustainable world and that commerce can be a tremendous force for good," said Ritu Khanna, Managing Director at Shopify. "We are thrilled to support Fashion Makes Change and look forward to seeing the collective power of Shopify's merchants in the fashion industry help steer the supply chain toward a more sustainable and equitable future."
Shopify merchants are invited to participate in the "Your Change Can Change Everything" campaign by downloading the Fashion Makes Change app in the Shopify App Store. To learn more visit https://fashionmakeschange.org/.
---
*https://www.statista.com/statistics/875708/global-apparel-and-footwear-market-retail-sales-value/
** https://fashionmakeschange.org/pages/impact