Connecting with experts is easier than ever with Shopify's new Experts Marketplace
October 10, 2019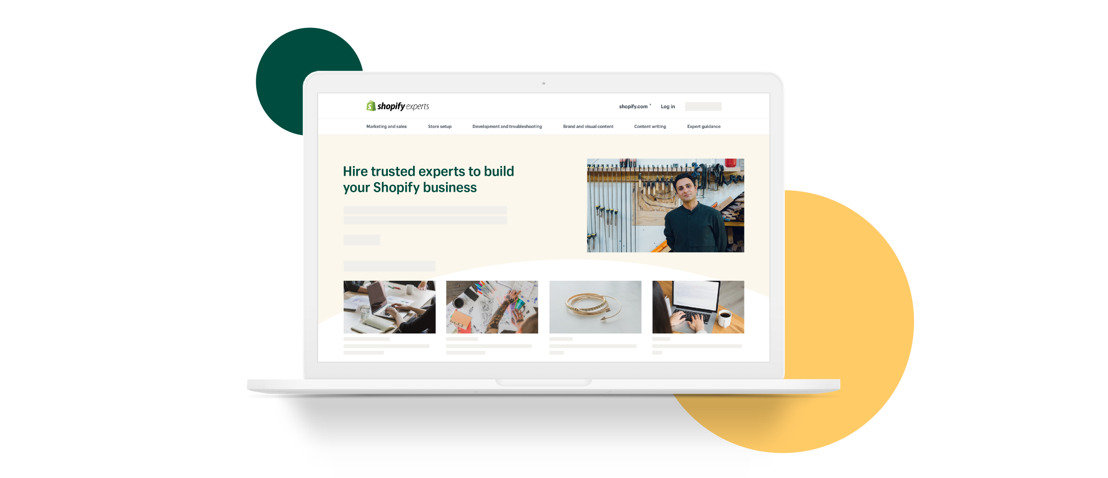 Launching and growing a business is both exciting and challenging. As they scale, retailers often need external resources and experts to help take their businesses to the next level. That's why our new Experts Marketplace is here to connect merchants with skilled agencies and freelancers, who specialize in the Shopify platform, and deliver the support they need to grow their businesses and reach new heights.
Shopify's Experts Marketplace is launching with improved browsing, profiles, and reviews, to help merchants learn more about our Experts' unique skills and offerings, and make decisions on who to hire even easier. With hundreds of Experts in our network, our new pairing algorithms can match merchants with the experts they need for projects such as store building, branding, marketing, custom development and more.
With messaging and billing features built into Shopify's dashboard, merchants can easily access services in the same place that they are running their business.
As we continue to make commerce better for everyone and provide a powerful back-office to support an entrepreneur's business, we are excited to offer an even faster and better experience for our merchants to get the expert help they need.