Custom versus off-the-shelf is an imaginary dilemma for today's commerce CTO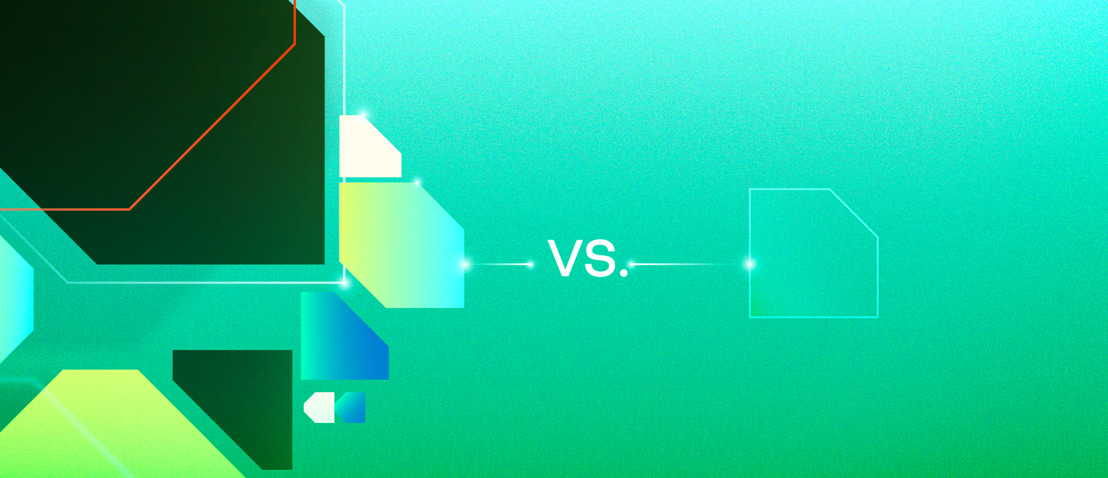 By Bobby Morrison, Shopify Chief Revenue Officer
Many CTOs still think they have to choose between two options: buy an off-the-shelf enterprise-ready commerce stack with no flexibility at all, or build a custom solution themselves.
Neither option is ideal. You either miss out on tailoring your technology to your business's unique needs, or you're faced with time constraints to create and maintain a customized solution. And let's not forget cost: hiring one full-stack developer alone costs more than $120,000 USD per year on average, and when operating at enterprise scale, you might need hundreds of developers to keep your customized solution running.
So, what's a modern CTO to do? Have their cake and eat it too.
Today, there's more choice than ever to build a custom tech stack, and many enterprise-scale businesses are starting to take a modular approach — choosing only the components they want to meet their business's needs. Think of it like an adrenaline shot: taking an off-the-shelf component that is purpose-built for commerce, and injecting it into an otherwise homegrown tech stack to supercharge growth through higher conversion and better customer experience.
A composable and modular approach helps enterprises build for today AND for the future — with flexibility to evolve as needs change by swapping out components they no longer need for the ones they do, simple as that.
Bringing the Modular Approach to Life
The single most important component of commerce is checkout. It can be hard to master — many have tried — but when it's good it's hard to beat at converting browsers into buyers. Recently we partnered with Boston Consulting Group to explore how conversion drives commerce. A critical insight from that research: flexibility is key. The study found that websites with front-end customization—like simplified user experiences, easy access gateways to products, and appealing product pages—lead to higher conversion rates than sites that only focus on the back-end.
The study also found that loyalty incentives can be highly effective in upping conversion. Stores with an average order value below $200 see a 4-6% lift in conversion by implementing loyalty programs. These are just a few examples where customization can drive greater conversion.
But many companies fall into the trap of building their own checkout process. All this does is create a barrier for shoppers who are forced to repeatedly enter their information to place an order, often leading to a drop in sales.
At Shopify, we're so bullish on modular and adaptable solutions to this common dilemma that we launched Commerce Components earlier this year to make components of Shopify available to enterprise retailers. In fact, just last week Shopify was recognized as a Leader in the 2023 Gartner® Magic Quadrant™ for Digital Commerce and placed highest in ability to execute — a testament to our innovation and unique vision for commerce.
And in June, we made our accelerated checkout, Shop Pay, a commerce component in response to strong demand for the highest-converting accelerated checkout and its 100+ million users.
So, back to our checkout example. Rather than go it alone, CTOs can now integrate the rest of their custom-built tech stack with the world's best-converting accelerated checkout, Shop Pay, that's maintained by hundreds of production developers, and is simple for customers to use. No more wasting time, engineering power, or money building critical foundations Shopify has already perfected. And no need to rip and replace your existing commerce infrastructure to get the latest and greatest features.
From flexible headless SDKs to edge-deployed carts and low-code storefronts, the ability to compose a commerce stack that blends off-the-shelf with customizable solutions to accelerate growth just makes sense.
Have all the cake
My message to commerce CTOs: don't settle for anything less than the whole cake—or just the slices you think look tastiest.
Bobby is the Chief Revenue Officer at Shopify, joining the executive team in August 2022. He brings 25+ years of experience in transforming multi-billion dollar organizations.