Empowerment Through Entrepreneurship: Shopify Studios Presents 'Born for Business'
August 11, 2021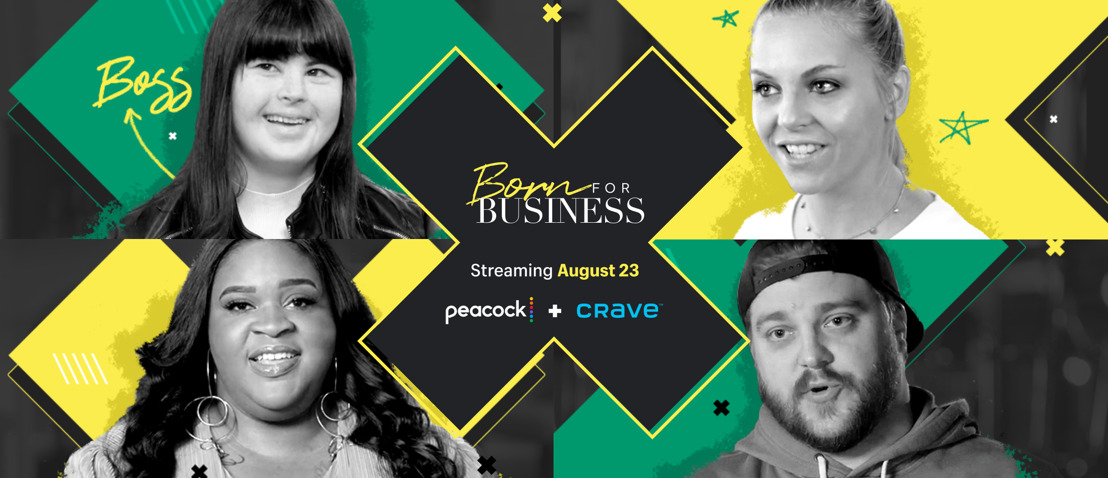 Docuseries from the Emmy Award-winning creators of 'Born This Way' begins streaming on Peacock and CRAVE on August 23
Entrepreneurship can change lives and unlock opportunities people never thought possible. But not everyone sees entrepreneurship as a viable path, often because they've never seen someone like them pursue entrepreneurship and successfully run their own business. At Shopify, our goal is to highlight and celebrate underrepresented entrepreneurs and create a broader and more inclusive definition of entrepreneur by showcasing more stories and more triumphs—including the stories and triumphs of those with disabilities.
Premiering on Peacock and CRAVE on August 23, Shopify Studios presents 'Born for Business,' a docuseries chronicling the lives of four entrepreneurs with disabilities. These entrepreneurs tackle the complexities of being their own boss with grace, courage, and humor. This captivating series gives an insider's look at what it takes to run a thriving small business.
We know that the path to entrepreneurship isn't always easy, but it can be extremely fulfilling. The docuseries highlights the ups and downs of running your own business, following the stories of:
Qiana Allen of Culture's Closet, a fashionista with lupus who opened a plus-sized boutique which quickly became one of America's top plus-size clothing stores

Collette Divitto of Collettey's Cookies, a baker with Down syndrome who owns a successful cookie brand that employs people with disabilities

Chris Triebes of The Congregation Presents, a single father with spinal muscular atrophy (type III) who is making waves in the music industry with his concert production company, two venues, and music festival ticket service

Lexi Zanghi of Always Reason, a millennial entrepreneur with anxiety who runs a three-year-old fashion brand that will soon expand to its first physical location
"We're creating a world where entrepreneurship is accessible for everyone," said Harley Finkelstein, President, Shopify. "We are elevating these untold stories of entrepreneurship to show the power of entrepreneurship to make dreams a reality."
"For too long, people with disabilities have been shut out of the workplace," said Jon Murray, Bunim/Murray Productions. "With Born For Business, we are showing how people with disabilities have long been using entrepreneurship to create an economic livelihood for themselves."
'Born For Business' is produced by Shopify Studios and Bunim/Murray Productions, the Emmy Award-winning creators of 'Born This Way'. Tobi Lütke, Pam Silverstein, Gil Goldschein, Jonathan Murray, Julie Pizzi, Erica Ross, Jonathan Stern, and Laura Korkoian serve as executive producers and Jacob Lane and Millee Taggart-Ratcliffe serve as co-executive producers.
All 10 episodes of 'Born for Business' will stream on Peacock (USA) and CRAVE (Canada) starting August 23, 2021.
Visit shopify.com/born-for-business to learn more. Follow #bornforbusiness on social media.