Getting Down to Business: Shopify and Kerwin Frost Inspire Young Creatives to Pursue Entrepreneurship
March 2, 2021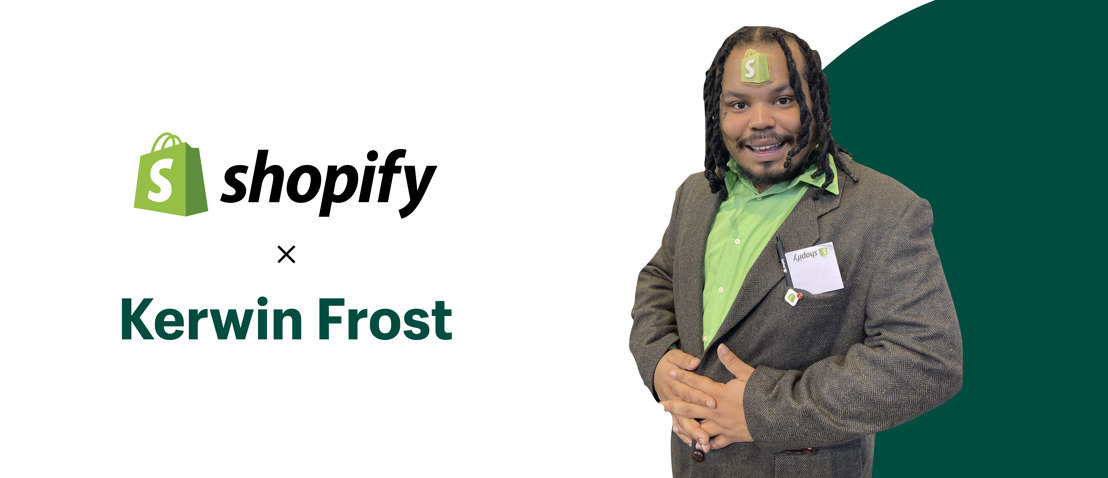 Cultural influencer launches brand on Shopify and invites youth to realize their passions
Dubbed "your favorite influencer's favorite influencer," Kerwin Frost is a man of many talents: comedian, entertainer, DJ, show host, style icon, and entrepreneur. Today, we're excited to announce that the 24-year-old cultural tastemaker is launching his eponymous brand on Shopify and is working with us to inspire the next generation of business owners from the creative class.
At Shopify, we know first-hand that young people are seeking out entrepreneurship now more than ever. In 2020 alone, 34% of merchants on Shopify self-identified as 18-34 years-old.* In the future, we see younger generations not only participating in commerce as consumers, but as sellers and entrepreneurs. Shopify and Kerwin share a common vision in helping today's youth realize their ambitions and bring their creativity to the world.
"I'm very excited to launch my merch store on Shopify. I had been holding off on creating products until I could do it the 'right way' and, thanks to Shopify's tools and resources, I'm able to launch a store I'm proud of. I'm working with Shopify to inspire young people to launch their brands and become entrepreneurs," said Kerwin Frost.
In addition to the launch of his own store, Shop.KerwinFrost.com, Shopify and Kerwin are unveiling a special bundle for young creatives and will roll out access to unique content, programming, and resources to unlock the entrepreneurs inside them and turn their side projects into side businesses. This bundle will also offer our Shopify 14-day free trial, a discount for print-on-demand app Printful to create their own custom products, ad credits from TikTok to create in-feed shoppable video ads, and more.
Finally, Shopify is supporting the second season of Kerwin Frost Talks, which premiered on February 26. Catch the latest episode on Kerwin's YouTube channel and check out how Kerwin is taking the Shopify brand forehead-forward.
*Data collected in our October 2020 wave as part of Shopify's bi-annual merchant quantitative online survey based on a representative global sample of 4,981 Shopify merchants