Going Global: New ways for merchants to reach international shoppers
June 19, 2019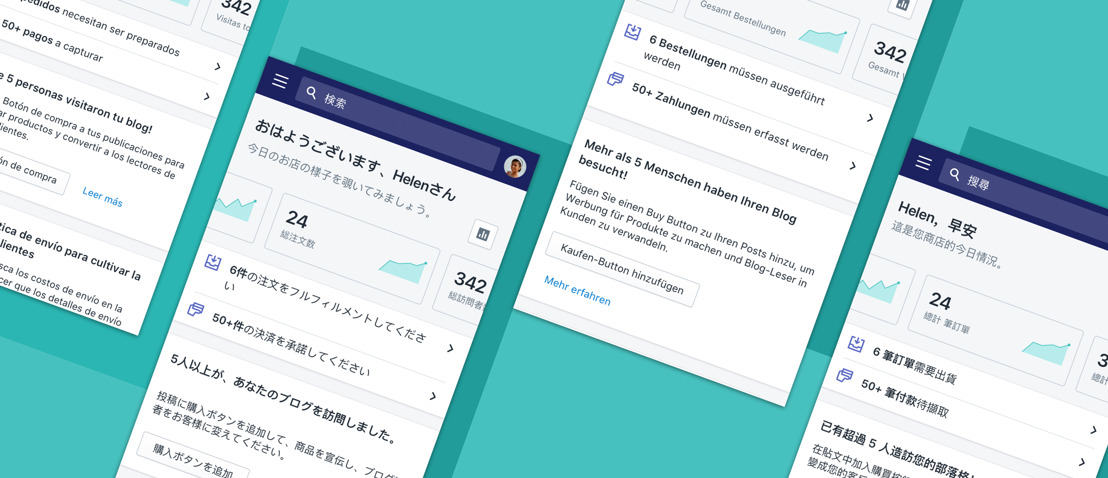 We've been making major investments in localizing our platform so that even more entrepreneurs around the world can run their businesses with a localized experience and reach potential shoppers everywhere. Some of the new features we're rolling out globally to help on this front include:
New languages: After launching Shopify in six new languages last year, we're adding 11 more to the Shopify Admin: Traditional Chinese, Simplified Chinese, Danish, Dutch, Finnish, Hindi, Malay, Norwegian, Swedish, Korean and Thai.
Multiple currencies: With Shopify Payments, merchants can now sell in multiple currencies and get paid in their local currency as well. Prices are automatically converted based on daily foreign exchange rates, so customers receive the most current, accurate price.
Multi-language stores: Our new Translations API can store translated buyer-facing content, including products, collections, and blog posts. These enhancements allow business owners to sell with a consistent shopping experience in multiple languages.
In our mission to make commerce better for everyone, we're bringing these new features to merchants and their customers globally. Whether we're making it possible for you to run a store in your native language or sell to customers in their preferred currency, we're doing more than ever to make Shopify the best commerce platform to build a business anywhere in the world.