Introducing Shopify's first-ever brand campaign, "Let's Make You a Business"
April 15, 2019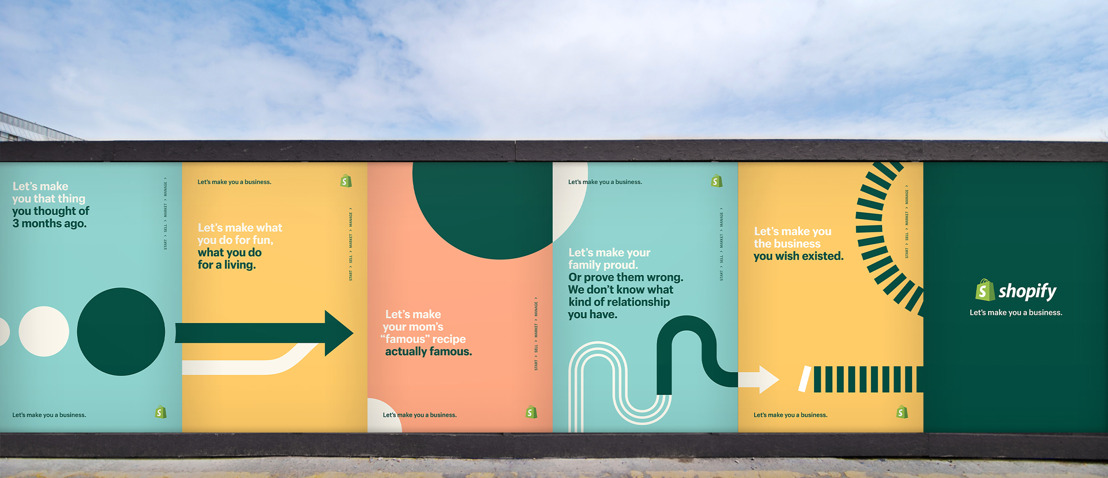 We work with independent business owners every day to help turn their big ideas into thriving businesses. Today, we're launching our first integrated brand campaign, "Let's Make You a Business," in North America to encourage the next wave of independent business owners by highlighting how we can help them to start, grow and manage a business.
Shopify's "Let's Make You a Business" campaign will run through mid-July in 12 key markets across the U.S. and Canada, and will include TV, digital video, out-of-home, radio and social advertising. The campaign also includes a unique out-of-home execution called "That Storefront" which will tap into available storefronts to inspire entrepreneurs to think big and envision their business ideas coming to life. The campaign creative was developed jointly by our brand team and agency R/GA, with videos directed by Traktor.
This marks the debut of our first brand campaign, with more creative activations to come throughout 2019.