Introducing The Gift Better Guide, The Only List You Need This Holiday
November 19, 2020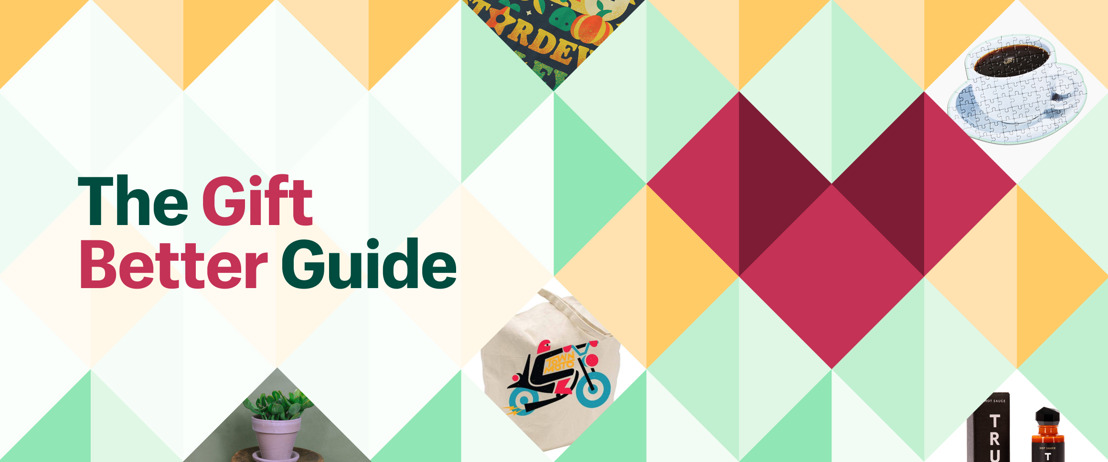 Featuring 10 tastemakers & 150+ gifts to shop this holiday
From providing the clothes we wear and the food we eat, to the products we use every day, entrepreneurs and independent brands have changed our world for the better. And with a recent Shopify survey suggesting that more than half of shoppers* are seeking out local, independently owned businesses to support this year, it's even more important for brands to connect with mission-minded shoppers as we embrace the holiday shopping season. As of mid-November, nearly 400 million shoppers had made a purchase from a Shopify merchant this year, so we're leveling up to help consumers discover new products from more independent brands and allow businesses to reach new audiences.
Today, for the first time, we've launched The Gift Better Guide, a one-stop shop to find 150+ hand-selected gifts picked by your favorite curators including artist and floral designer, Maurice Harris; pro skater and entrepreneur, Michelle Steilen; world renowned chef, Matty Matheson; and actress and founder, Ally Maki, to name a few. Featuring BLK MKT Vintage, The Honey Pot, Chinatown Market, Boy Smells and more, it's never been easier to find new brands you'll love and the perfect gift for everyone on your list.
To make holiday shopping as seamless as possible, Shop, our mobile shopping assistant app, has introduced a feature in the app that highlights products from our Gift Better Guide. This feature will allow shoppers to discover, follow, and support entrepreneurs and independent brands—across fashion, beauty, food, and more—all hand-picked by our curators.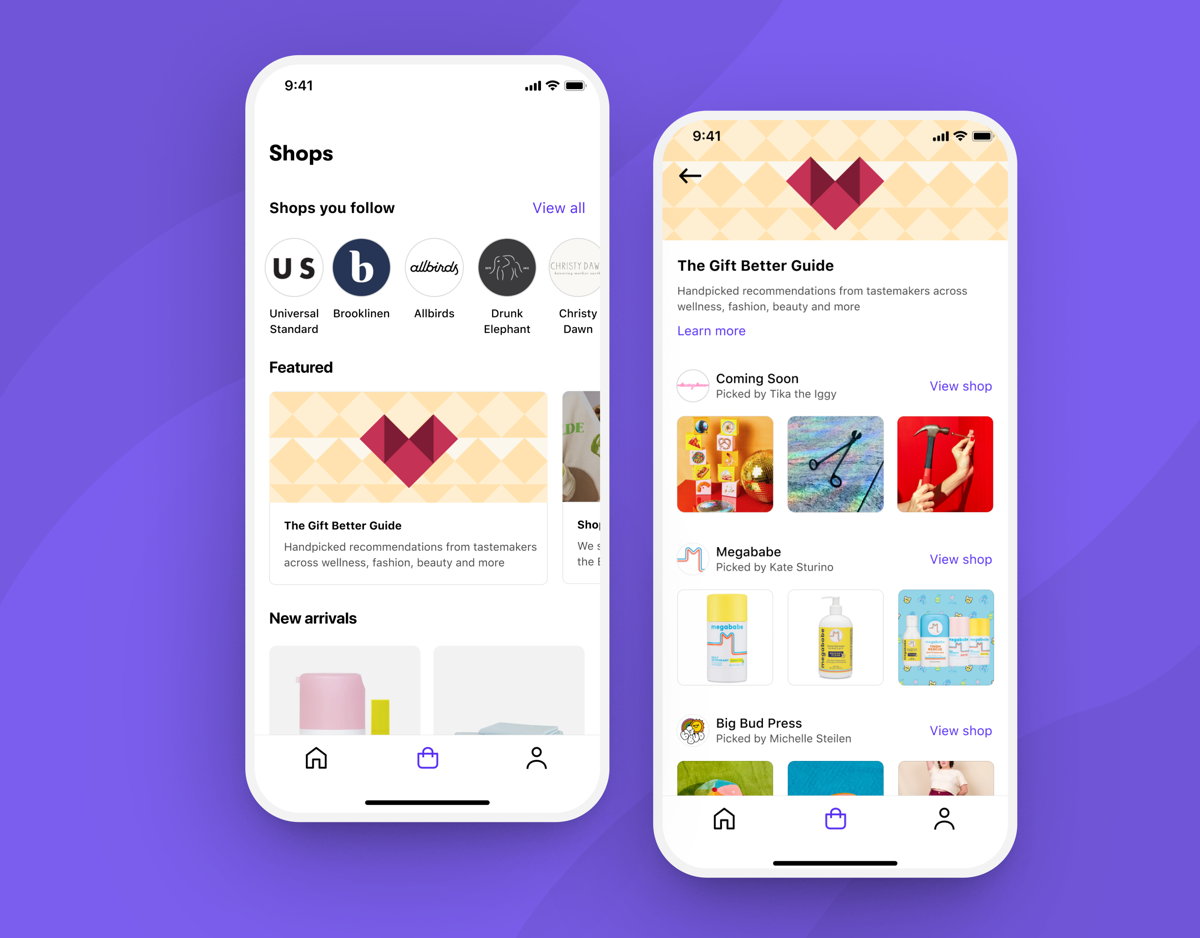 New this year and exclusively for Black Friday/Cyber Monday weekend, we're offsetting 100% of shipping emissions from the orders of every brand using Shopify. This means that, whenever you purchase from a Shopify merchant over BFCM, you're helping protect our climate. And our commitment doesn't end here. Every day of the year, we offset delivery emissions for every order you make through Shop Pay. Shop Pay is not only the fastest checkout option available, it's also one of the most environmentally responsible.
To shop 150+ top gifts this holiday season, visit shopify.com/gift-better
--
*Data is based on research conducted by Shopify's Market Insights team. Research data was collected via an online survey among US and Canadian consumers (n=1,000 US, n=500 Canada) from June 12–18, 2020.