Merchants can now list their products on Google's Shopping tab for free
April 27, 2020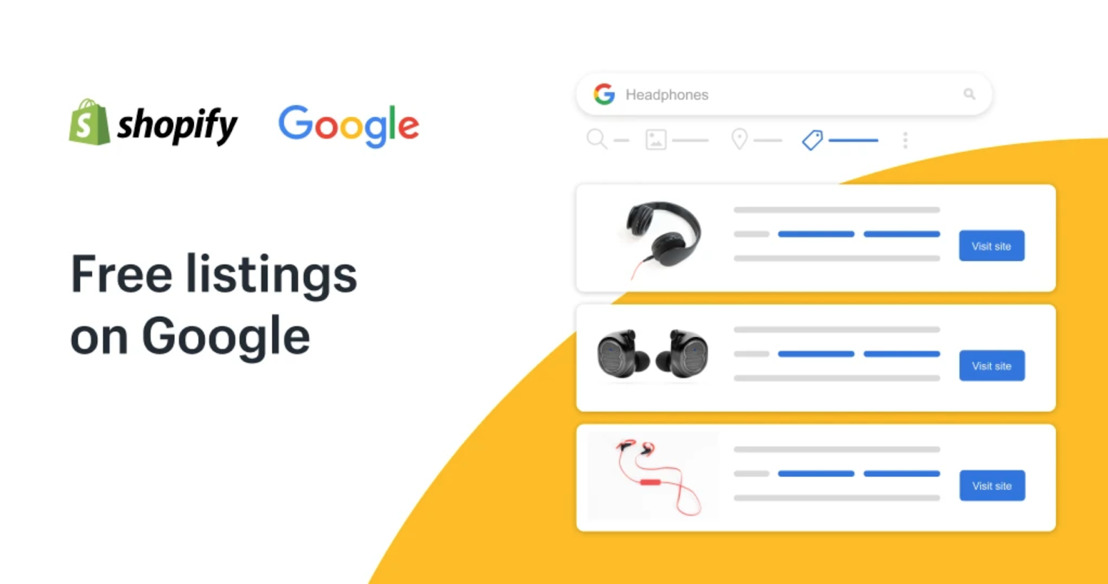 We've partnered with Google to help Shopify merchants reach shoppers on the world's largest search engine—for free. Starting today, Shopify merchants can sync, submit, and optimize their products for free listings on Google Shopping. Previously, the Shopping tab on Google displayed paid listings only, but starting today free listings will also appear in relevant search results.
Shopify merchants can seamlessly get their products listed for free on Google using Shopify's Google channel. If products are already synced through the channel, those approved products can start showing up in relevant Google Shopping tab search results, and no further action is required.
Merchants selling in the U.S. can access this free feature starting today, and a global rollout is anticipated for the end of 2020.
Update: As of August 2020, free product listings are also eligible to appear in relevant results on Google Search and Google Images, offering a more visual and descriptive search experience. Attributes of approved products such as price, availability, and ratings are eligible to appear on Google Search and Google Images for Shopify merchants selling to the U.S. and using the Google channel. To learn more about this expansion of free product listings on Google, checkout Google's Merchant Center.