Company news
,
Data Insights
Now Powering Over 1 Million Merchants, Shopify Debuts Global Economic Impact Report
October 30, 2019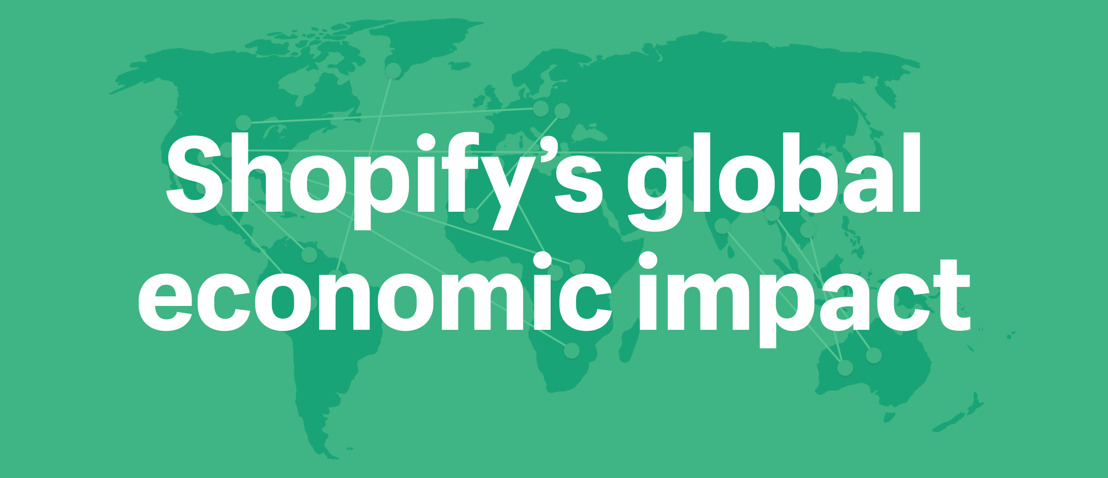 Shopify merchants contributed $183 billion in global economic activity from 2016-2018
Today we released our first global economic impact report showcasing the growth of businesses built on our platform and how they benefit the world economy. We are powering a global economic movement, that's now a million merchants strong and growing. This new report reveals data and insights on how the success of independent business owners is critical to economic prosperity, our efforts to remove barriers and democratize commerce, and how commerce can be a force for global good.
Shopify believes anyone, anywhere, has the ability to impact everyone.
Shopify puts commerce technology in the hands of entrepreneurs and enables capitalism for good, allowing buyers to vote with their dollars and support independent business owners who dare to strike out on their own. With our offerings, anyone, anywhere can start a business and impact everyone. The global economic impact report details our incredible growth, driven by our focus on these key principles: The importance of democratizing technology; individuals can change the world, from anywhere in the world; entrepreneurship elevates communities; and the future is borderless commerce.
Key findings from the report include:
Businesses built on Shopify supported $183 billion in global economic activity from 2016-2018.
Businesses using Shopify delivered more than $100 million in economic activity in 40+ countries, and more than $1 billion in 12 countries from 2016-2018.
In 2018, Shopify's merchants' online sales growth was 59%, more than double the growth of the global ecommerce market.
Last year, businesses on Shopify supported over 1.4 million full time jobs around the world.
In 2018, Shopify's revenue surpassed $1 billion, while our partner ecosystem generated nearly $1.7 billion.
Businesses from emerging countries using Shopify are boosting their local economies, generating $3+ billion in revenue and 93% of their sales internationally were to advanced economies, well above the global average of 65% from 2016-2018.
The exports of businesses using Shopify are growing 7X the global average: our merchants' exports grew 76% compared to the global average rate of nearly 10% from 2016-2018.
Download a summary of Shopify's global economic impact report here.
This report looks at data from our global merchant base, as well as relevant third-party data collected by Deloitte Canada.
All currency in USD.
Izabela Erşahin of Bebemoss, based in Istanbul, Turkey, discusses the impact her business makes.
Hiut Denim founder, David Hieatt of Cardigan, Wales, shares his story of economic impact.
Rasmi Poduval of Seamstress in Kerala, India, and Ali Rose VanOverbeke of Genusee in Flint, United States, share how their businesses unlock commerce for good. ​ ​