Holy ship! Shopify to acquire Deliverr for $2.1B: building the future of global logistics for independent brands
May 5, 2022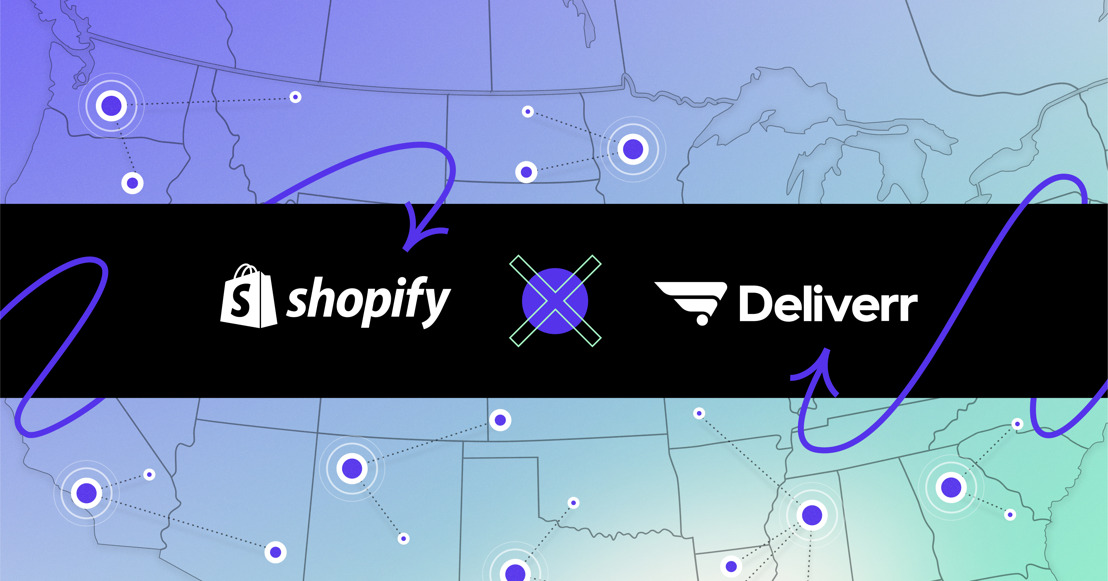 The largest acquisition in Shopify's history will create an end-to-end logistics platform to unlock fast and easy fulfillment for millions of merchants
Shopify Fulfillment Network (SFN) and Deliverr are combining to remove supply chain complexity for merchants of all sizes, on and off Shopify, democratizing access to end-to-end logistics for independent brands for the first time
Deliverr's technology strengthens SFN's ability to manage merchant inventory from port to porch as it travels to the warehouse network, gets distributed across sales channels, and ultimately arrives at the consumer's doorstep
SFN and Deliverr will power Shop Promise, a new service that offers consumers two-day and next-day delivery options with the merchants they love
---
Shopify's logistics and fulfillment capabilities just leveled up in a big way! We've reached an agreement to acquire Deliverr, a leading fulfillment technology provider, for $2.1B. Founded in 2017, Deliverr's hassle-free logistics network now delivers more than a million orders per month for thousands of merchants across the U.S.
Fast, reliable shipping is now table stakes; it's a deciding factor for customers when shopping online, and their expectations are only growing. However, recent global shipping delays and increasingly complex supply chains have made meeting these expectations as challenging as ever—merchants aren't able to fulfill orders as quickly as they need to stay competitive.
Shopify is doubling down on logistics to help merchants adapt and thrive in the face of these changes.
With the addition of Deliverr's world-class software, talent, data, and scale, SFN aims to become the most robust end-to-end logistics platform that gives merchants greater control of their inventory across all sales channels. Together, SFN and Deliverr will handle all of the hard stuff so merchants can focus on running their business and delighting customers. Cha-ching!
So, what exactly will this look like? With Deliverr and SFN, merchants, whether or not they're using Shopify, will be able to reduce logistics costs and eliminate the hassle of managing complex supply chains. Specifically, they'll gain access to:
Simplified multichannel inventory management with a single place for merchants to ship their inventory for different sales channels. These include a merchant's online store, brick-and-mortar locations, wholesale customers, marketplaces including Amazon, eBay, Etsy, and Walmart, and platforms like Google, Facebook, Instagram, and TikTok.
Demand-driven inventory placement that predicts where customer orders are likely to come from and positions inventory near that demand, so orders can be fulfilled from the closest possible location. We'll get all of a merchant's inventory and orders where they need to go, and fast!
Reliable two-day and next-day delivery from coast to coast with an expanded network of warehouse partners, carriers, and last mile partners so that merchants always get the best service possible, no matter where they're shipping to across the U.S.
Flexible, independent logistics services that can be mixed and matched based on merchants' unique needs as they scale their businesses. This includes new services for storage, freight, inventory preparation, and returns, which will be available to merchants whether or not they use SFN for fulfillment.
Consumers can expect some exciting changes, too! Soon, when shopping online for their favorite brands, consumers will see a new badge on products they browse: Shop Promise. Merchants using SFN or Deliverr will have access to Shop Promise, a new benefit in early access that displays two-day and next-day delivery promises on merchants' online stores and other channels.
So how does this benefit merchants? This delivery promise extends beyond the online store across surfaces like Google, Facebook, Instagram, and the Shop app, helping merchants improve trust and increase sales with billions of potential customers by meeting them where they like to shop. Most importantly, Shop Promise guarantees merchants what no other commerce platform can: full ownership of their brand, business intelligence, and customer data.
Ultimately, by combining our strengths with Deliverr's, SFN will offer merchants a one-stop shop for their logistics needs, from initial receipt of inventory to smart distribution through fast delivery and easy returns. We plan to integrate Deliverr with SFN's direct-to-consumer fulfillment operations and 6 River Systems' leading warehouse automation technology. Our full set of turnkey solutions will connect through Deliverr's network technology, as well as Shopify's embedded software and robotics inside both Shopify and partner-operated warehouses. All together, we're building a fast and reliable fulfillment offering that gives independent merchants of all sizes the ability to meet customer expectations quickly and affordably.
"Our goal is to not only level the playing field for independent businesses, but tilt it in their favor—turning their size and agility into their superpower," said Tobi Lütke, founder and CEO of Shopify. "Together with Deliverr, Shopify Fulfillment Network will give millions of growing businesses access to a simple, powerful logistics platform that will allow them to make their customers happy over and over again."
"Our technology and expertise in inventory management, inventory placement, and demand chain combines perfectly with Shopify's roadmap, enabling us to now build an end-to-end logistics platform together," said Harish Abbott, co-founder and CEO of Deliverr. "Shopify has been building the future of merchant-first fulfillment solutions, and our team has a track record of helping businesses of all sizes streamline their operations. We're excited to join Shopify in their mission to make commerce better for everyone while democratizing shipping and fulfillment for independent entrepreneurs."
Shopify Fulfillment Network, 6 River Systems, and Deliverr will collectively form a broader logistics unit within Shopify under the group's newly appointed CEO, Aaron Brown, who has led Shopify Fulfillment Network since 2020.
Read more about Deliverr and our Q1 2022 earnings report here.
---
Forward-looking statements
This blog post contains certain forward-looking statements within the meaning of applicable securities laws, including statements regarding our acquisition of Deliverr, the closing of such acquisition, our SFN post acquisition and merchant behavior. Words such as "will", "plan", "anticipate", "become", "enable", and "expect" or similar expressions are intended to identify forward-looking statements.
These forward-looking statements are based on Shopify's current projections and expectations about future events and financial trends that management believes might affect its financial condition, results of operations, business strategy and financial needs, and on certain assumptions and analysis made by Shopify in light of the experience and perception of historical trends, current conditions and expected future developments and other factors management believes are appropriate. These projections, expectations, assumptions and analyses are subject to known and unknown risks, uncertainties, assumptions and other factors that could cause actual results, performance, events and achievements to differ materially from those anticipated in these forward-looking statements. Although Shopify believes that the assumptions underlying these forward-looking statements are reasonable, they may prove to be incorrect, and readers cannot be assured that actual results will be consistent with these forward-looking statements. Actual results could differ materially from those projected in the forward-looking statements as a result of numerous factors, including certain risk factors, many of which are beyond Shopify's control, including but not limited to risk factors disclosed previously and from time to time in Shopify's filings with the U.S. Securities and Exchange Commission and the securities commissions or similar securities regulatory authorities in each of the provinces or territories of Canada. The forward-looking statements contained in this blog post represent Shopify's expectations as of the date of this post, or as of the date they are otherwise stated to be made, and subsequent events may cause these expectations to change. Shopify undertakes no obligation to publicly update or revise any forward-looking statements, whether as a result of new information, future events or otherwise, except as may be required by law.