Optimistic, excited, resilient AF: Shopify data shows how far Black entrepreneurs have come – and the barriers they still face
February 1, 2023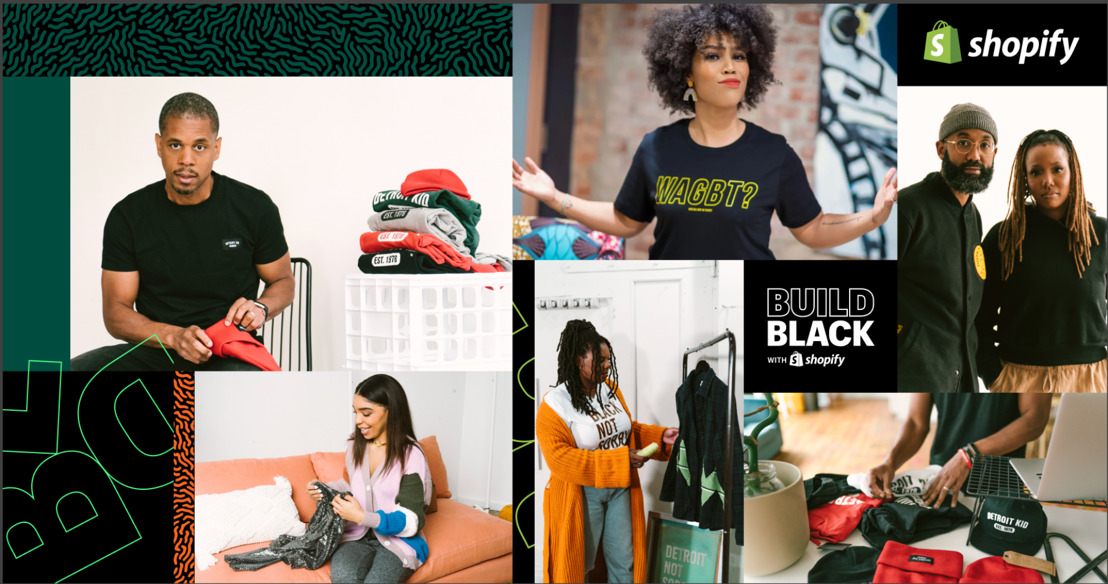 Black business owners say they're poised for growth despite lack of access to capital and mentorship, Shopify data reveals
81% of Black entrepreneurs say they must ignore the background noise of racism and stigma to succeed

61% say finding access to capital is a huge challenge

83% say that despite systemic barriers, now is their time to shine
At Shopify, we know a world with more voices in commerce is better for both businesses and consumers. Still, commerce today isn't equitable for all. Imagine if everyone who had the capacity to run a successful business could do it without barriers. How much generational wealth could be created if businesses had the resources they needed to thrive? How many lives could be transformed?
Raising awareness of inequity's impact on entrepreneurship is critical to our quest at Shopify. To better understand the barriers that still exist for Black-owned businesses, we recently surveyed and interviewed more than 500 aspiring and established Black entrepreneurs across North America about their experiences*. We've published the results in a new research study, In Pursuit of Equitable Commerce: Insights on Black entrepreneurship in 2023 and beyond.
​
​Here's what we learned:
Access to capital – on better terms – is critical
Racial and social justice movements have catalyzed public support for Black businesses over the last three years. That's led to promises of investments and loans from banks, investment firms, and tech companies, among others. Still, it hasn't solved one of the central problems Black-owned businesses face. Nearly two thirds (61%) of entrepreneurs say finding access to capital is a huge challenge. Even securing grants meant for Black businesses is challenging for nearly 60% of Black entrepreneurs. Many say they turn to unfavorable forms of finance – personal savings, costly credit cards, and hard-to-access grants – to keep the lights on.
When asked what would help their businesses succeed, the answer was clear: easier access to financing, and better terms on that capital, topped the list.
Inequity costs the economy billions of dollars
More money and mentorship in the hands of Black entrepreneurs would open up selling opportunities and rev the engine of the economy – to the tune of $190 billion**. According to Shopify's data, more than three quarters (78%) of Black business owners say finding customers who aren't Black is a challenge. Empowering them with access to digital platforms and service providers would give them more avenues to increase advertising. We've partnered with non-profit Operation HOPE to create one million new Black-owned businesses (1MBB) by 2030.
Black entrepreneurs work harder and smarter for their success
More than half (56%) of Black entrepreneurs we surveyed said they knew they were playing on an uneven field. For them, that means working harder and smarter to succeed. Most of the entrepreneurs we surveyed (81%) agreed it was essential to ignore the background noise of racism and stigma or they'd never get their business off the ground. Still, they won't let those barriers stop them: 83% say now is their time to shine, and 68% feel optimistic about their business growth potential.
"The public's increased awareness of social justice movements like Black Lives Matter has led to more tangible support for Black businesses, which has Black entrepreneurs optimistic," said Brandon Davenport, Head of Equitable Commerce for Shopify. "For all my fellow dreamers who are sitting on an idea and waiting for the right moment, that moment is now."
At Shopify, we truly believe it's possible to make entrepreneurship more inclusive for everyone and to inject billions into the economy while doing it. Our research shows more than half (59%) of entrepreneurs would rather take control of their own businesses than seek outside help. The other 41% expressed a desire to call on experts for advice. Over the next ten years, our Equitable Commerce initiative will power an ecosystem of services: access to capital, expert mentors, unique selling opportunities. We're using four pillars – community, advocacy, research, and education – to empower and support entrepreneurs in the areas that make the most sense for them. You can learn more about how we plan to do that here. Watch this space, and download our research study below for more.
—
*Using a two-pronged approach, we analyzed sentiments and behaviors of over 500 aspiring and established Black business owners across the United States and Canada from February to March of 2022. Phase 1 consisted of a Qualitative Discovery where we interviewed black entrepreneurs and aspiring black entrepreneurs to discover key decision-making factors, influences among the community, and critical issues they're facing. Phase 2 was a Quantitative Validation where we surveyed 402 aspiring entrepreneurs and 109 established entrepreneurs to validate our hypotheses and quantify findings across the market.
**Data from McKinsey and Company's Institute for Black Economic Mobility was used in order to support Shopify research.