Shopify adds Venmo as a checkout option
October 26, 2018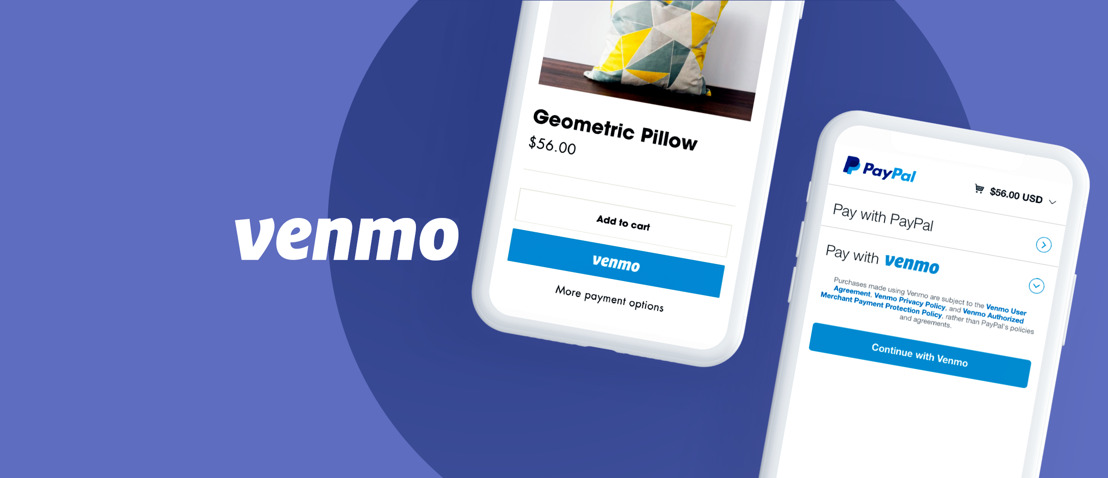 Today, we're announcing that we are adding Venmo as a checkout option for Shopify Merchants using PayPal Checkout.
Venmo, owned by PayPal, is a mobile digital wallet that offers its users a social way to make a purchase, split payments or pay friends on Venmo, bypassing the need for cash. Venmo users can choose to share what they're buying with their network, which can then view, comment on and like the purchases in their feed. Venmo has quickly gained traction as one of the most popular peer-to-peer (P2P) payment methods, especially with millennials, and it's also being used by over two million US retailers as a direct payment option.
To help you grow your business and reach more consumers, Shopify is always looking for new ways to offer popular checkout options that resonate with buyers. By accepting Venmo directly in your online store, users can complete their purchase in just a few clicks. Giving customers a familiar way to pay can lessen abandoned carts and increase sales for your business.
If you're based in the US, and already support PayPal Checkout, Venmo will automatically appear as a payment option for buyers who have chosen to use Venmo as a payment option. Purchases made through Venmo will show as PayPal Payments in your Orders report.
Today 67% of purchases made on Shopify's stores are on mobile, and with Venmo's growing user base, impressive network effects and strong mobile adoption, this is a great new way to make it easy for your customer to buy.