Shop Just Made It Easy To Be Green 🌳
July 28, 2020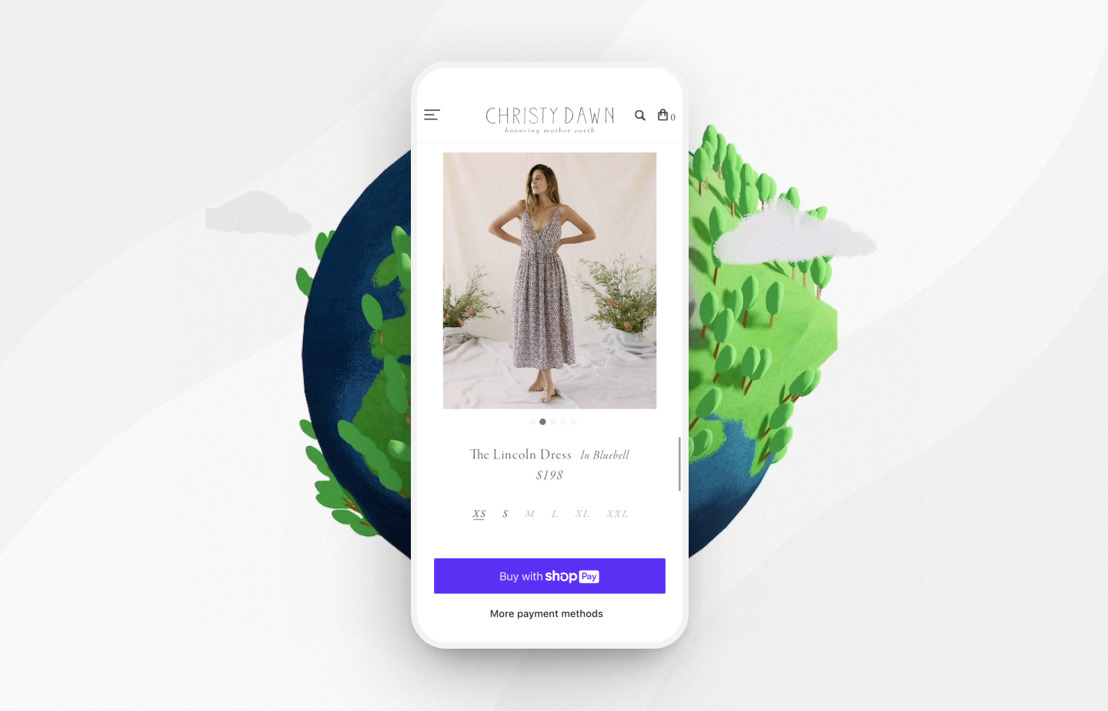 Our Mobile Shopping App Protects Trees Every Time You Checkout with Shop Pay
Earlier this year, we launched Shop, our digital shopping assistant app, to make shopping better for everyone. Now, we're extending that mission to make shopping better for the environment, too. We're excited to announce that 100% of the delivery emissions produced by every order using Shop Pay will be automatically offset — at no charge to Shop users or the brand.
Within the app, Shop users can sign up for our accelerated checkout option, Shop Pay, to take advantage of one of the first carbon-neutral ways to pay. Shop Pay is one of the fastest and most secure ways to pay, with your payment preferences and shipping information saved for ease, so you can fill carts, not forms.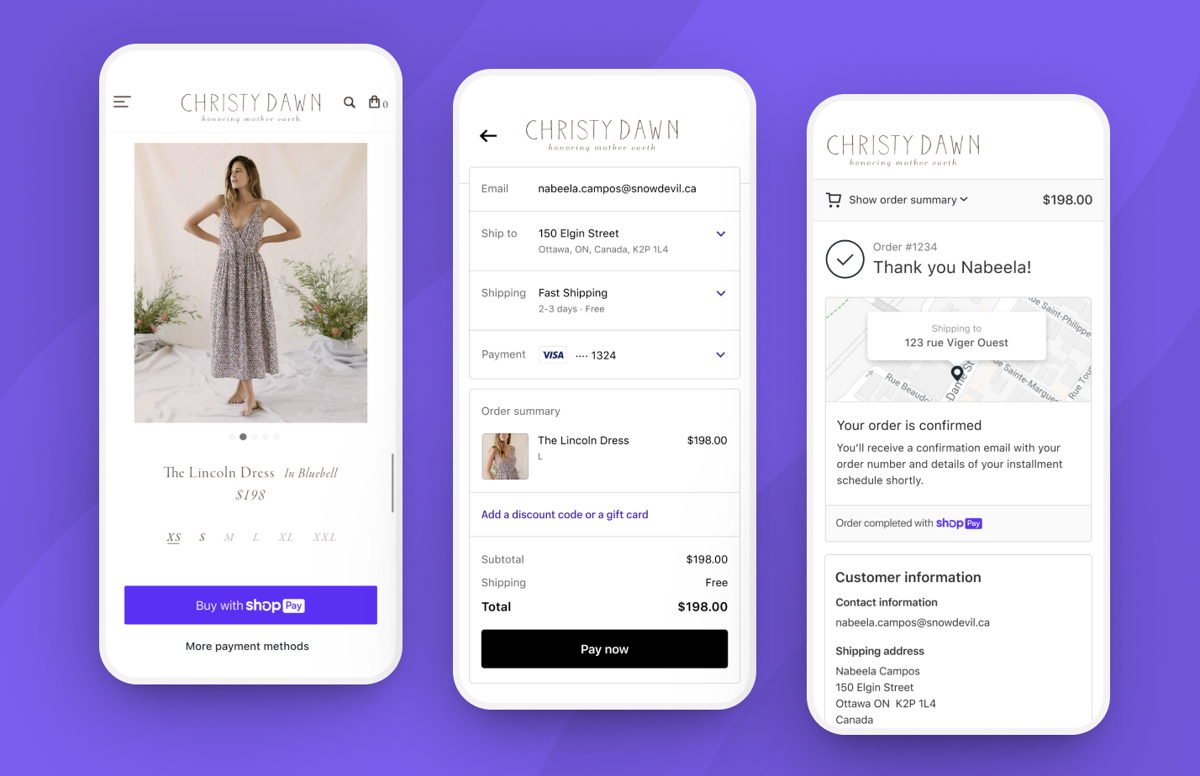 With Shop, you can even track and visualize your individual carbon offset history and see your individual eco-footprint, as well as the overall impact of the Shop community. In fact, since our beta launch in April, we've protected the equivalent of 11 million trees in the Peruvian rainforest to offset more than 10,000 tons of carbon emissions* — the same amount that would be used driving 24.8 million miles in a car, the equivalent of driving from NYC to LA 8,900 times!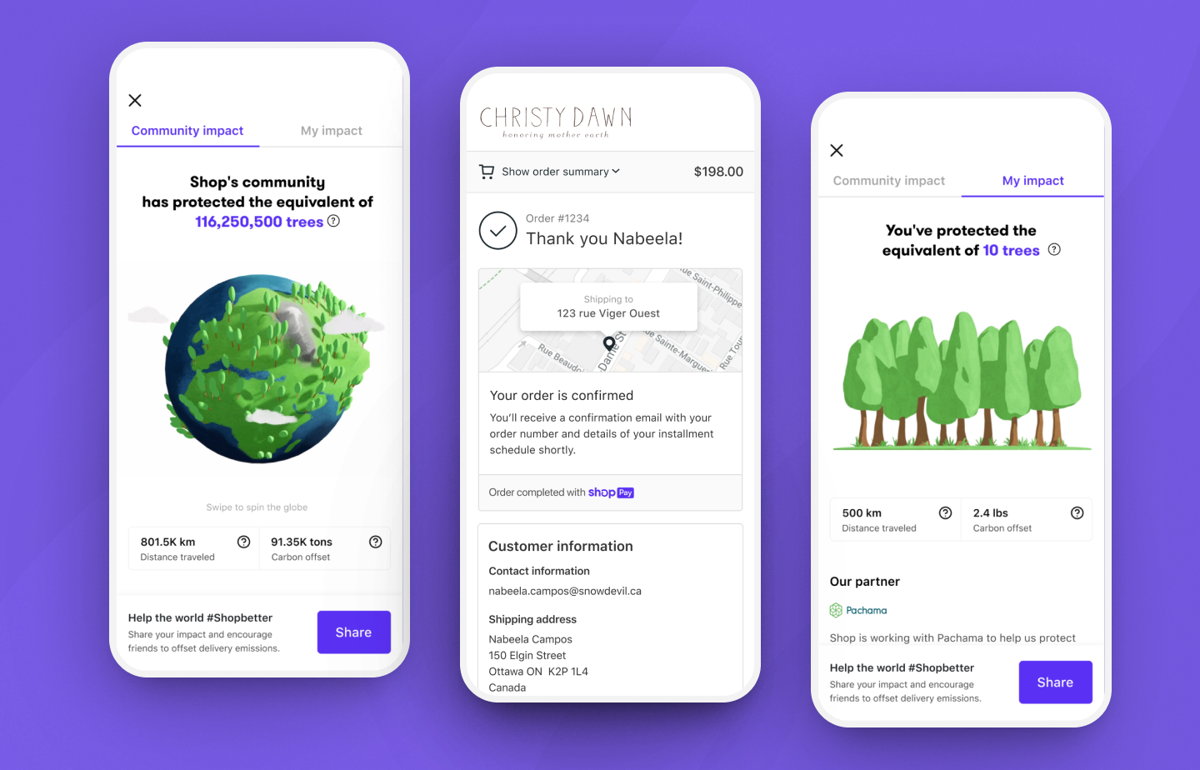 "We're proud to do our part to protect the environment and help consumers 'shop better' as they make more and more purchases online," says Carl Rivera, General Manager of Shop. "By using Shop and checking out with Shop Pay, you can feel good about supporting the brands you love and reducing negative impacts to the environment."
You can continue to use Shop just as before: to seamlessly track packages, discover new items, and place orders faster. Now, delivery is stress-free and carbon-neutral.
Download Shop today for iOS and Android to carbon offset your deliveries for free. To find out more about Shop, visit shop.app and shopify.com/shop.
*As of July 15, 2020