Shopify and Beautycon Festival LA introduce #iAlso to empower entrepreneurs
August 9, 2019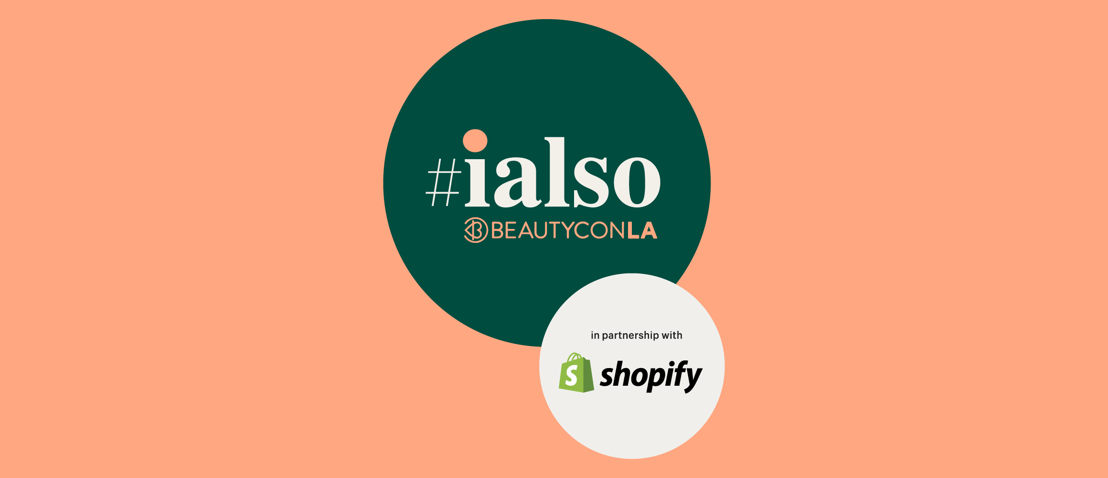 Building a successful beauty and wellness brand today requires industry know-how and the best technology. We want to help these brands continue to thrive, so we've partnered with Beautycon Festival LA 2019 to launch #iAlso, a first-of-its-kind program that will empower business owners with the education and tools to start, scale and grow their beauty and wellness brands.
This year at Beautycon, the beauty industry's largest annual festival, over 70% of brands exhibiting are powered by Shopify, from iconic businesses such as CoverGirl to thriving DTC brands like Soko Glam. In an industry that requires fresh storytelling, strong connections with your consumers and incredible product design, Shopify levels the playing field and helps brands build a loyal customer base.
As part of the #iAlso initiative, Shopify will power two days of education, resources and inspiring panel conversations at Beautycon to support the next wave of beauty entrepreneurs. Aspiring and established business owners can access programming on topics such as How to Start Your Business, How to Create Your Network, Financial Literacy and Resources for Growth.
Beauty and wellness brands represent one of the fastest growing verticals on Shopify, and we're excited to support this energetic community of brands with the tools they need to bring new looks to the beauty industry and consumers.