Shopify and Pinterest launch new channel allowing merchants to target platform's 350M+ monthly users
May 7, 2020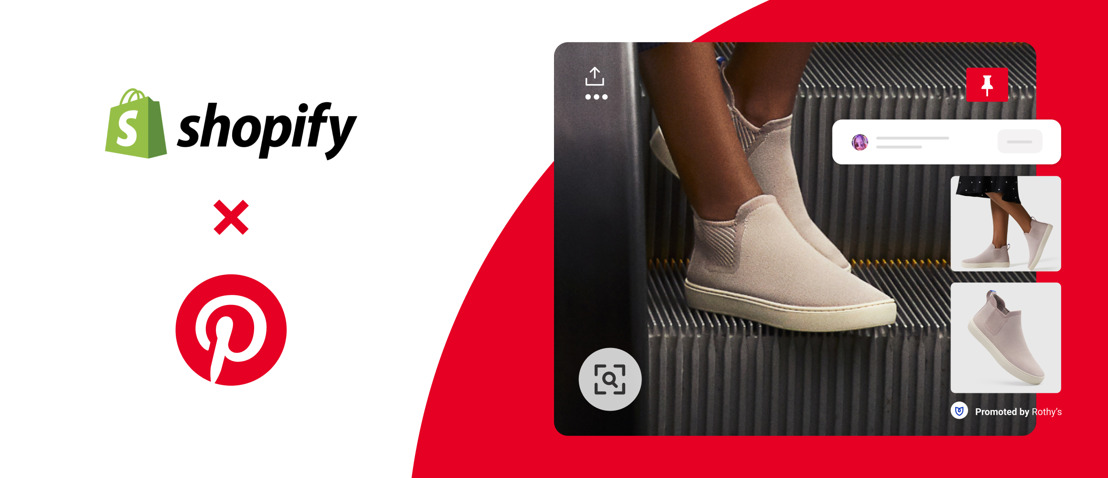 It's no secret that visual discovery is an incredibly powerful tool for independent businesses to promote their brands and help shoppers find their products. Today, Pinterest is launching a new Shopify channel to make it easier for merchants to attract new customers and grow sales.
The Pinterest community has high shopping intent, with over 80% of weekly pinners having made a purchase based on a pin they liked. The new channel will allow U.S. and Canadian merchants to tap into this audience to seamlessly turn existing products from their store into "Product Pins" on Pinterest, as well as add a shop tab to their profile on Pinterest, for free organic promotion. Shopify merchants can also promote their pins as a paid ad, bringing customers directly into their brand's online store for purchase. The Pinterest channel adds to the growing list of tools already available within Shopify Marketing, making it easy for merchants to manage all of their marketing in one place within Shopify.
Pinterest has more than 350 million monthly active users turning to them for inspiration. Given that these users tend to conduct unbranded searches, Shopify's goal is to help the Pinterest community find the products and companies that inspire them. This new integration allows merchants to reach more shoppers, and helps customers discover brands they love. This is a big win in the constant quest to gain loyal customers.
We're excited to continue helping our merchants grow their businesses through this partnership. Pinterest is offering new advertisers a $100 advertising credit when they publish their first ad through Shopify! Take advantage of this and download the Pinterest channel in the Shopify App Store here.