Shopify Becomes Walmart's First-Ever Commerce Platform Partner, Helping Businesses Reach Shoppers and Grow Sales
June 15, 2020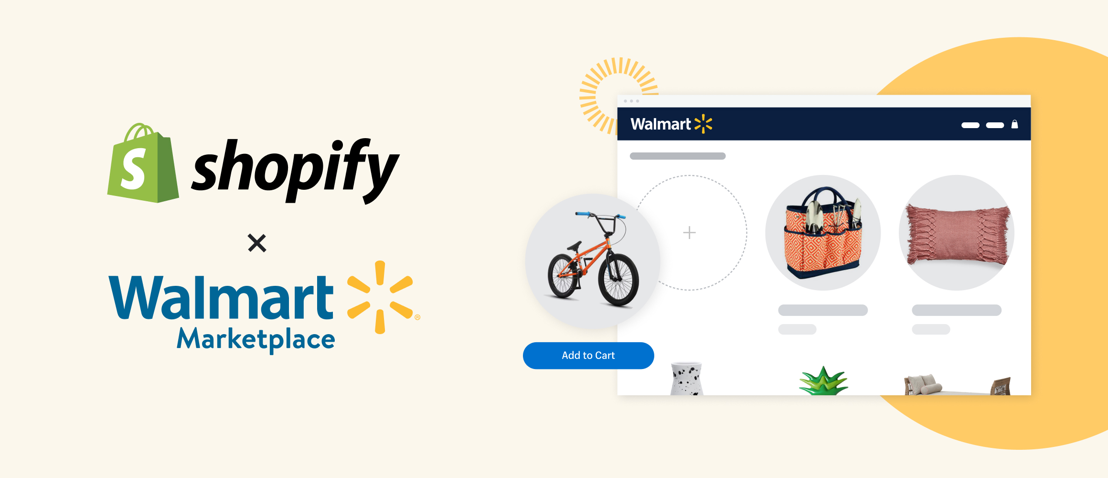 Today, we're announcing a new partnership with Walmart to launch a channel enabling Shopify merchants to sell their products on Walmart.com. This marks the first time Walmart has partnered with a commerce platform empowering small to medium-sized businesses to sell through its online marketplace.
More than 120 million Americans visit Walmart.com every month, discovering and buying an increasing breadth of products offered from a wide range of categories and businesses. Shopify's new Walmart channel will enable our merchants to get their products in front of these high-intent, loyal buyers from one of the world's largest retailers, helping them expand their reach and drive sales.
Starting today, Shopify merchants across the U.S. will be able to apply to sell through Walmart.com. If approved, they'll be able to connect their Shopify store to their Walmart Seller Account, enabling them to quickly and easily sync their product catalog and create product listings on Walmart.com. By the end of this year, 1,200 Shopify merchants are expected to be able to sell through the Walmart marketplace.
By activating the Walmart channel through Shopify, merchants will get access to the following:
Inventory and order management from within Shopify - Shopify will automatically keep merchants' products synced with Walmart.com, making it easy to track products, orders, inventory, and fulfillment right from within Shopify.
Bulk editing marketplace listings - Shopify's Walmart channel allows merchants to add and manage product information in bulk, all from one place, when connecting to Walmart.com. This saves merchants time and effort when listing many different products and product variants.
No additional monthly fees - Unlike other marketplaces, Walmart Sellers don't pay any fees to list their products on Walmart.com. They'll only pay referral fees when they make sales.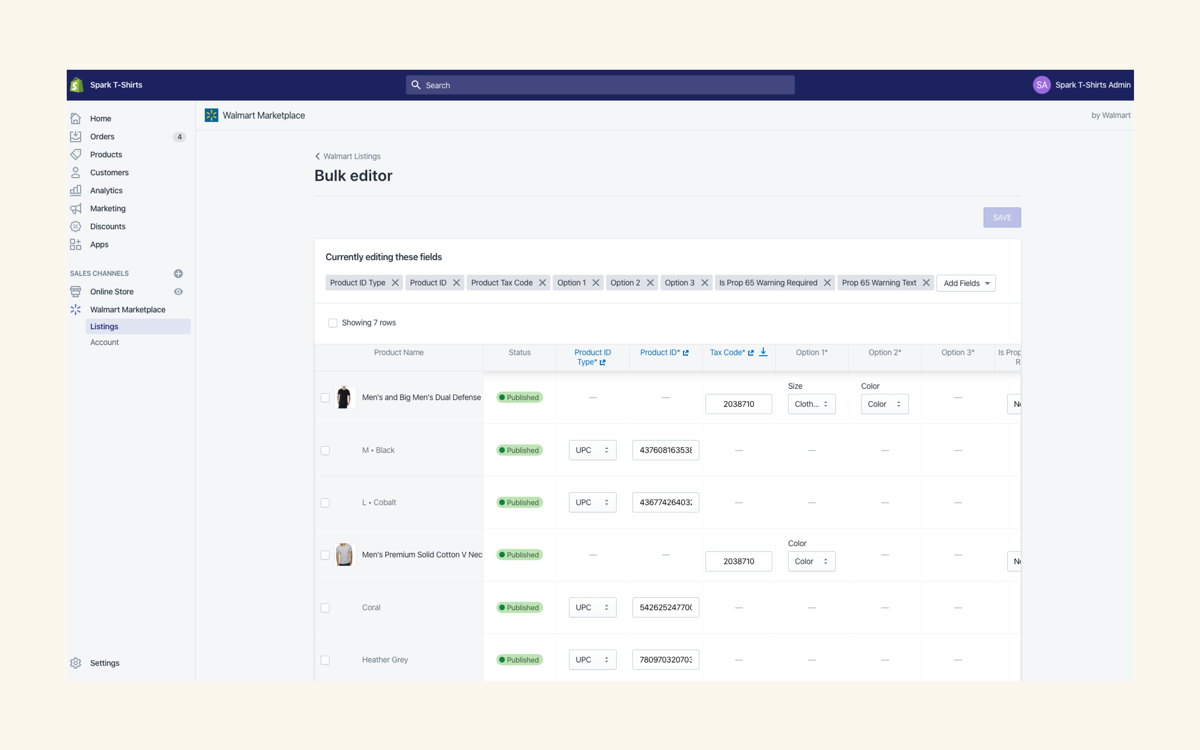 "At Shopify, we're focused on helping entrepreneurs go from just an idea to becoming thriving, scalable businesses. By partnering with Walmart, we will be able to connect merchants with consumers across America within a trusted marketplace, helping merchants drive new sales while consumers discover new products they'll love," said Satish Kanwar, Vice President of Product at Shopify. "Our expertise in multi-channel commerce, combined with Walmart's reach, will allow us to create better online shopping experiences for merchants and consumers alike."
To learn more, read Walmart's blog post here. Shopify merchants in the U.S. can apply to join the Walmart sales channel here.