Shopify Expands Technovation Partnership Globally, Inspiring Future Women in Tech
January 26, 2021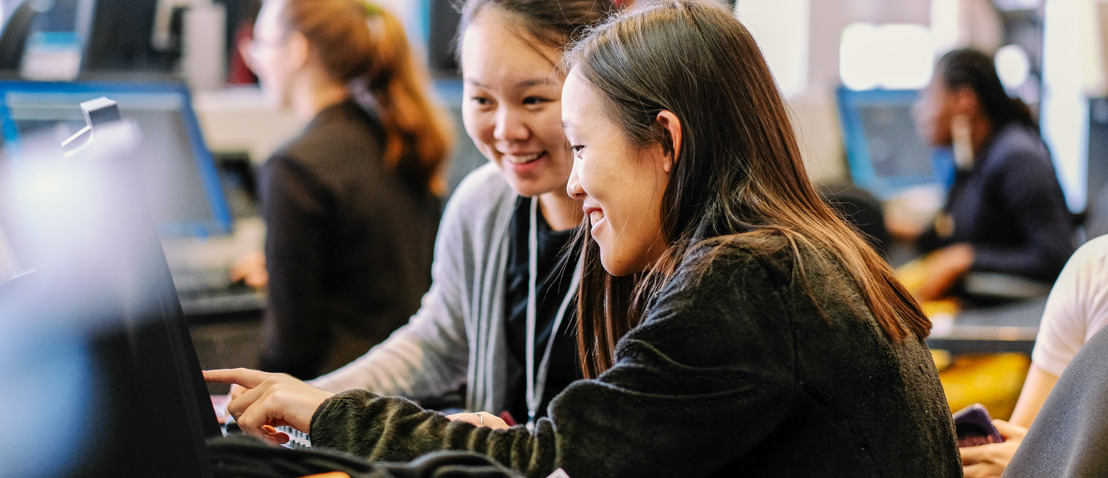 To make commerce better for everyone, we must include more voices as we continue to build products for entrepreneurs globally. Despite more young women attending school than ever before, they remain under-represented in the fields of science, technology, engineering and mathematics (STEM), with only one-third of higher education STEM students identifying as women globally*. That's why, today, Shopify is excited to announce the expansion of our partnership with Technovation, a global tech education non profit. Our partnership aims to build upon our strong relationship in Canada to foster a new generation of women in technology and entrepreneurship across the US, Ireland, Germany, and Brazil.
Technovation helps young women (ages 10-18) in more than 100 countries develop greater self-efficacy and shift their attitudes towards STEM, including girls from low-income and underrepresented communities. Every year, participants identify a real-world problem in their community, from climate change to medical access at refugee camps, and are challenged to solve it by developing a mobile app with a small team of participants and the support of mentors.
Shopify has worked with Technovation in Canada for more than six years to help young women become tech leaders in their communities. Through both financial contribution and in-kind support, Shopify has provided over 1,500 hours of mentorship and contributed subject-matter experts, learning resources, and educational content, in addition to hosting more than 100 events. To date, over 4,000 girls have been supported by Shopify in Canada, and our global partnership aims to engage more than 2,000 new participants in the program, in addition to 400+ girls in Canada. Beyond that, Shopify employees around the world have the opportunity to give back to under-resourced communities through skill-based volunteering.
"As we build a 100-year company, we're working to help shape a tech industry that's more inclusive and focused on setting our future leaders up for success in the long term," said Jean-Michel Lemieux, Chief Technology Officer at Shopify. "We've been proud to help provide young women the opportunity to learn the STEM skills they need to succeed in technology through this partnership. We see these girls as the next generation of engineering talent, the kind we would love to see help solve some of the biggest problems in commerce one day, and are enabling eligible alumni to join the growing number of students pursuing STEM-related education through Shopify's Dev Degree program."
Shopify continues to invest significantly in technical expertise to build one of the world's fastest growing platforms, with plans to double our engineering team in 2021 by hiring 2,021 new technical roles.
"At Technovation, we empower girls to become tech leaders, entrepreneurs and problem-solvers by working together with team members at outstanding companies like Shopify as educational mentors," said Tara Chklovski, CEO & founder, Technovation. "We are thrilled to build on our six year partnership and deepen our relationship with Shopify across four additional countries, expanding our reach to thousands more young women at a critical moment in their educational and inspirational development."
More than 9,000 mobile apps and artificial intelligence (AI) prototypes have been created by Technovation program participants. To learn more about Technovation, a global community of young dreamers, educators, volunteers, and how to get involved, visit technovation.org.
-------
* https://en.unesco.org/news/interview-girls-and-womens-engagement-stem-education-and-careers-latin-america