Shopify launches all-new POS globally to help merchants adapt for the future of retail
May 4, 2020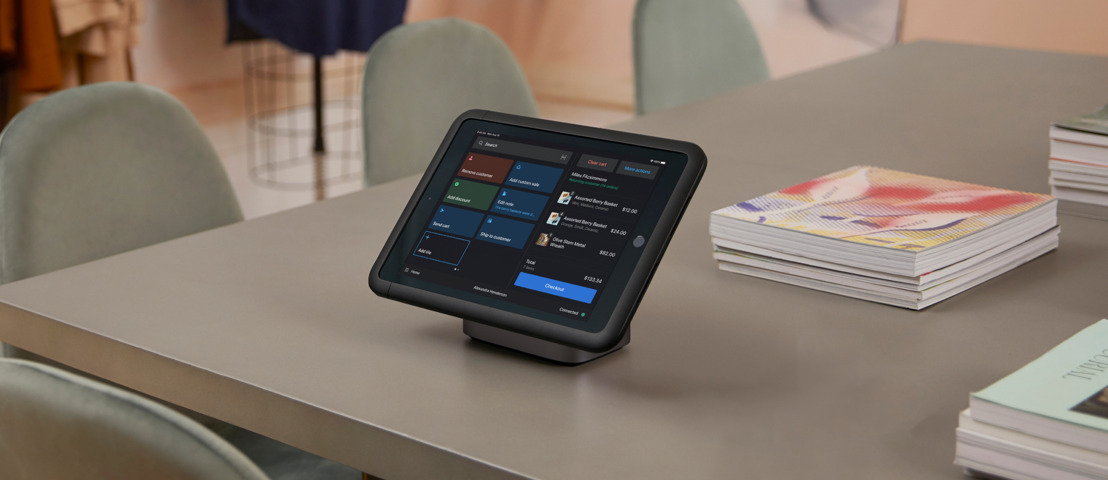 Today, Shopify launched a fully rebuilt and reimagined Shopify POS to merchants around the world. The all-new Shopify POS unlocks the power of omni-channel for businesses by bringing in-person and online sales together in one place. Shopify POS is now poised to help merchants stay flexible and resilient in the face of challenges to their business today and the ever-changing retail landscape ahead.
Shopify POS is included with all Shopify plans and merchants with brick-and-mortar locations can use Shopify POS Pro, an advanced set of tools built specifically for retail stores.
It's more apparent than ever that an omni-channel approach will set merchants up for success. In fact, merchants who connected their online and in-store sales with Shopify POS saw revenue increase by 30% year over year,* fueled in part by merchants who adopted buy-online and pickup-in-store as well as local delivery. Over a two-week period last month, we saw a 10-fold increase in retail stores on Shopify adapting to social-distance selling by offering local delivery or buy-online-pickup-in-store.**
"Retailers need help right now. Shopify is doing everything we can to help retailers adapt to current challenges and come back stronger. We are releasing our new Shopify POS to give retailers — especially small, local businesses — every possible advantage. Retailers deserve a point-of-sale that helps them shift their sales from in-store to online, easily offer curbside pick-up and local delivery, and be ready for growth when in-store customers start to return. No other point-of-sale is as powerful for the challenges retailers face today," said Ian Black, Director of Retail at Shopify."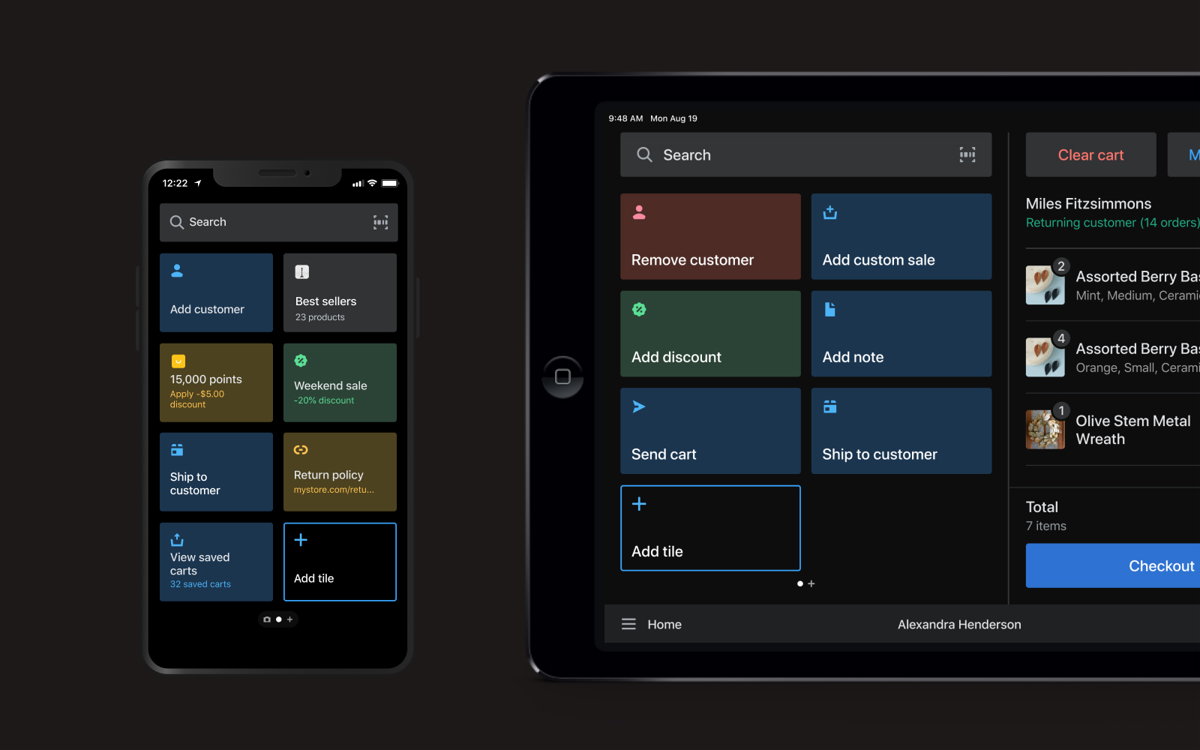 Features of the all-new Shopify POS include:
Simplified omni-channel management: Offline and online sales, orders, products and payments are integrated into one unified customer experience.
Greater flexibility for increased selling: Through in-store or curbside pickup and local delivery options, merchants can continue all while social distancing.
Manage inventory in real-time across all channels: This gives business owners greater flexibility to pivot inventory to other locations or online based on performance.
Increased options as businesses reopen: As selling in-person becomes permitted in geographies over time, business owners will be able to offer home delivery, with the ability to sell inventory available at other locations and shipping rates automatically calculated at checkout.
New, intuitive smart grid feature—with shortcuts: Business owners can keep their most-used apps, discounts, and products at their fingertips and speed up checkout with the smart grid that adapts to actions in the cart.
Broadened capabilities through app integration: Apps can easily integrate for an endless possibility of store experiences, like appointment scheduling for in-store visits or door-counting apps to control foot-traffic.
More actionable insights: With Shopify POS, merchants can manage operations with greater actionable insights on store performance and reporting to help merchants make better business decisions.
Mobile checkout: Shopify POS can help staff serve customers faster and check out anywhere in the store or curbside.
Shopify's mission remains stronger than ever - to make commerce better for everyone. We believe the all new Shopify POS is the best point of sale platform to support resilient retailers today and into the future. To further support our merchants during this time, Shopify POS Pro will be free until October 31, 2020. Afterwards, it will be available for $89 per month for each location. Learn how to take advantage of Shopify POS here and check out our ongoing global efforts to support merchants here.
*Includes combined online and in-store sales for Shopify merchants with physical store locations making a POS transaction in each of the 12-months of 2018 and 2019.
**From March 13 to April 24, 26% of our brick-and-mortar merchants are now using some form of local delivery or buy-online-pickup-in-store solutions compared to 2% at the end of February.