Company news
,
Data Insights
Shopify merchants achieve record-breaking Black Friday sales
November 24, 2018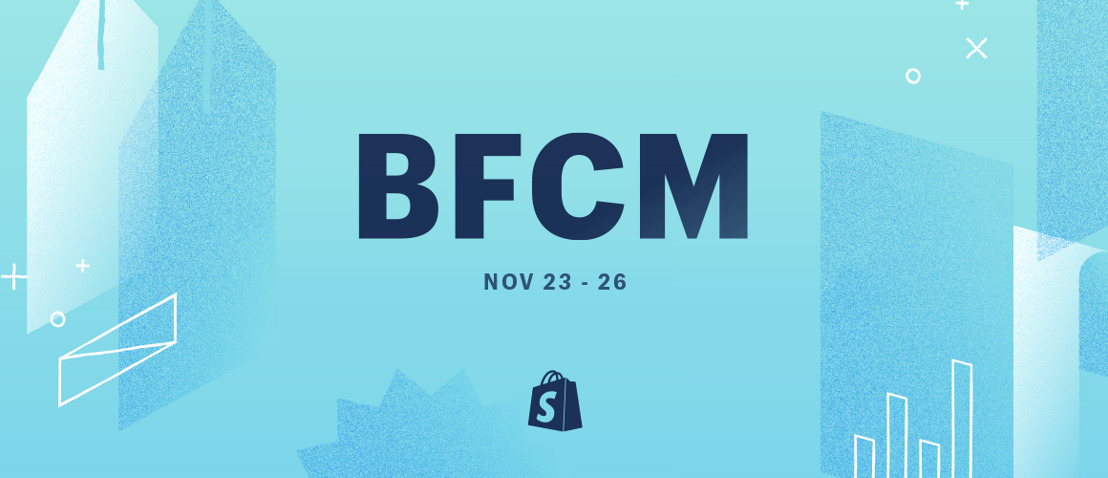 Black Friday continues to be one of the most important days of the year for Shopify's more than 600,000 merchants, and 2018 was a record-breaking year for North America's busiest shopping day across stores on our platform.
Total sales across Shopify stores exceeded $573 million USD for this year's Black Friday alone, and sales had surpassed Shopify's 2017 full-day total by 2:30 PM EST. At peak, Black Friday sales volume was over $870,000 USD per minute, and the average price for a single cart order was $86.37 USD.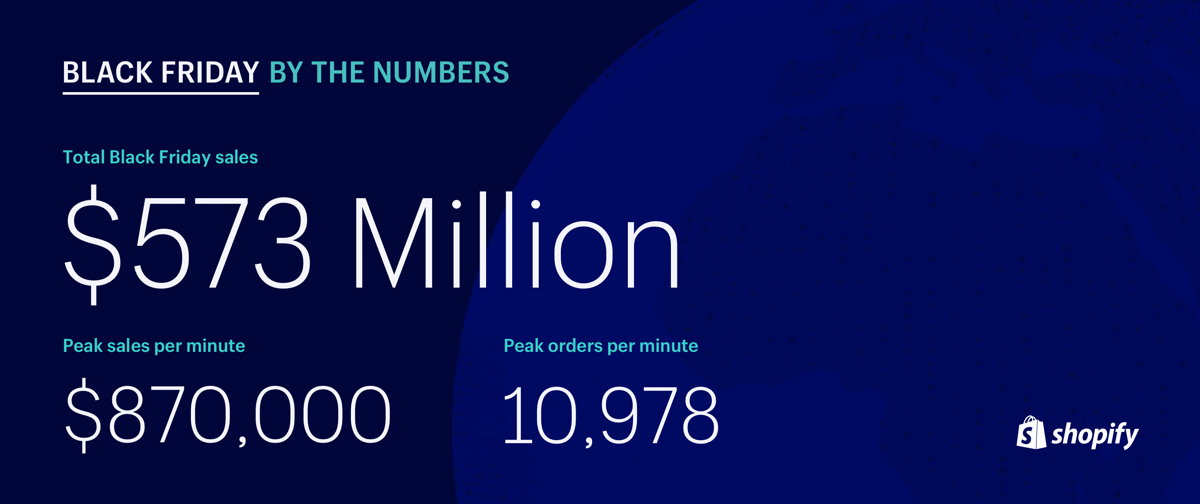 While the U.S. continues to dominate Black Friday purchases, some of the top purchasing cities in the world are from other countries, including London and Toronto. And cross-border shopping represents nearly 20 percent of all Black Friday checkouts across merchants.
Fashion and accessories top the list for what people are buying from Shopify merchants this year, with shoppers picking up nearly 600,000 shirts and tops, almost 300,000 coats and jackets, and over 200,000 pairs of shoes during Black Friday alone. Bracelets were a popular item this year, making the top ten categories globally with over 140,000 sold across stores.
Mobile shopping continues to exceed desktop, with 63% of orders coming from either phones or tablets, and desktop sales making up the remaining 37%.
Total shipping distance for orders placed during Black Friday exceeded 13.5 billion miles in 2018 – that's just about as far as the original Voyager probe has travelled from Earth, since NASA launched it in 1977.
To get a sense of how it's even possible for orders placed during Black Friday to cover that much ground, check out our 2018 Black Friday/Cyber Monday Live Map, which is showing sales data from this key shopping period in real time.