Shopify Studios debuts new programming highlighting women entrepreneurs
March 6, 2019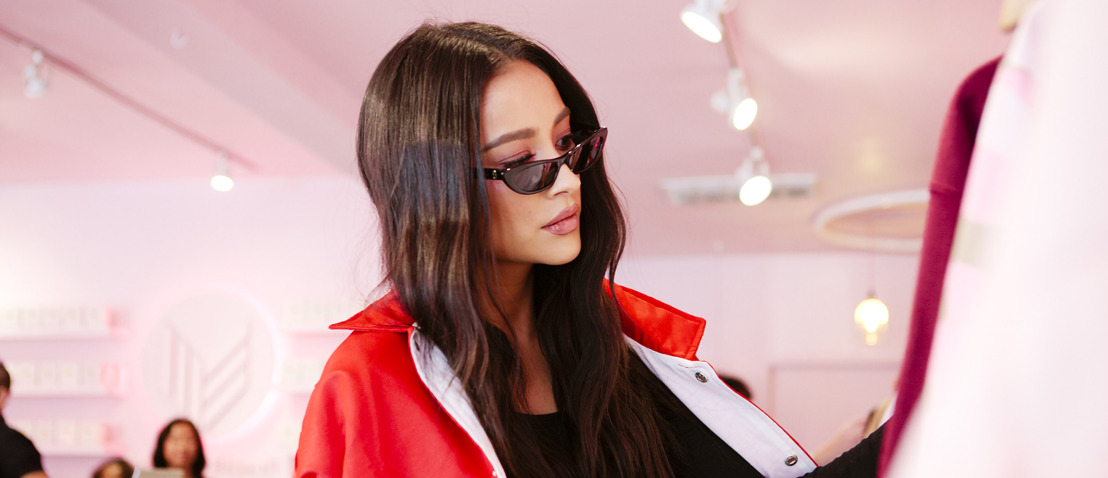 'Beauty Mark' profiles entrepreneurs challenging the perception of beauty, and 'Unpacking Business with Shay Mitchell' stars the actress and entrepreneur as she builds BÉIS
At Shopify Studios, we're creating original and entertaining video series and features to inspire and redefine entrepreneurship. Ahead of International Women's Day, this month we're putting a special focus on women business owners who are paving new roads, bringing more voices to entrepreneurship, and pushing their industries forward. Shopify Studios is launching a new video series, Beauty Mark, and a hosted short, Unpacking Business with Shay Mitchell, that bring thought-provoking stories of women entrepreneurs to life for audiences everywhere. Watch the latest episodes here. The newest episode of Vanguard by Shopify Studios, a podcast about inspiring stories of unexpected entrepreneurs, is also available today, found here.
An original video series, Beauty Mark takes audiences around the world to examine one of the most fascinating, high-growth industries: beauty. What does the beauty industry look like today and how is it evolving? And, most importantly, who is driving this change? Beauty Mark hosts, Jess Sanchez and Rachel Hale, two best friends and beauty connoisseurs, set out on a mission to meet empowering Shopify merchants, including Amina Mango of Amina's Natural Skin Care, Kari Jansen of Poppy and Someday, Cashmere Nicole of Beauty Bakerie, Melony Armstrong of Naturally Speaking, and Gabriela Hernandez of Bésame Cosmetics. This 5-episode series explores how women-owned, independent brands have redefined beauty and what it takes to carve out a space within this billion dollar industry. The first episode featuring Amina Mango of Amina's Natural Skin Care debuts today, and additional episodes will be released weekly.
Also premiering today, Shopify Studios presents a hosted short with actress and founder of BÉIS, Shay Mitchell as she connects with other women business owners in Los Angeles. While building her luggage brand, BÉIS, Shay visits three founders who have blazed their own trails including The Way We Wore, Melody Ehsani and Wildflora. Together they share guidance and support for the next generation of women entrepreneurs.
Finally, Vanguard by Shopify Studios, a weekly podcast showcasing underrepresented entrepreneurs, released a new episode today featuring Tamara Malas and her line of plus sized fashion based in New York City. To listen to all Vanguard by Shopify Studios episodes visit here.