Summer '23 Edition: 100+ updates that reimagine commerce for the future
July 26, 2023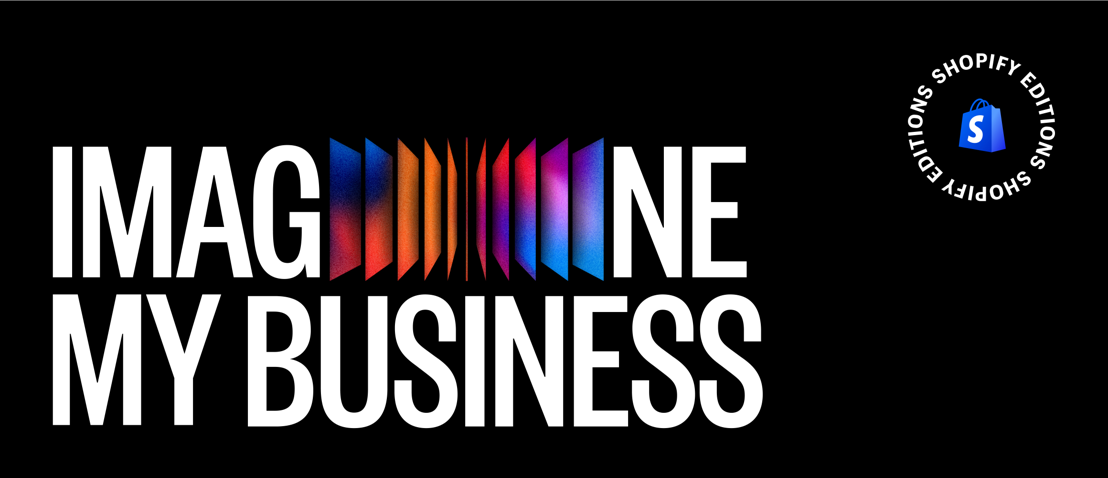 AI purpose-built for entrepreneurs, a fee-free business credit card designed exclusively for our merchants, a new way to curate and sell products from other brands, unified marketplace selling to streamline operations, and Checkout optimizations that make the world's best checkout even better—to name just a few of this Edition's product highlights.
Shopify works every day to help entrepreneurs build the businesses they've always imagined. Sometimes, to make these business dreams a reality, you need a little bit of magic. ✨
That's what we're giving Shopify merchants in our Summer '23 Edition (our twice-annual showcase of our latest products and innovations): AI-infused, built-for-commerce magic.
We're unveiling more than 100 updates across Shopify that allow our merchants to be more productive, creative, and powerful than ever before—ushering in a new era of commerce full of brand new possibilities.
The Magic of AI in the hands of entrepreneurs
Advancements in AI are accelerating the pace of change all around us. Already, AI is changing how customers shop and businesses operate. We see massive upsides to AI in the hands of business owners from entrepreneur to enterprise, and we're filling this unmet need with infinite potential.
"I can't actually think of any corner of the internet that will benefit more from AI than the pursuit of people building and growing their own businesses," said Tobi Lütke, Founder & Chief Executive Officer of Shopify. "I've been part of the technology industry since the mid-nineties. I have never seen anything like AI. This will be an unbelievable boon to entrepreneurship."
To grasp the "why" behind our biggest AI product yet, you have to understand Shopify's foundational belief: entrepreneurs are heroes. And every hero needs a sidekick.
Sidekick is a first-of-its-kind, AI-enabled commerce assistant that gives business owners more superpowers on Shopify. It is purpose-built to answer all of their questions as they start and scale their business.
Business owners, no matter their expertise, can have a conversation with their Sidekick to jumpstart the creative process, improve the quality of their store, increase productivity, streamline workflows, and make smarter business decisions.
Merchants can task Sidekick with things like:
"Set up a discount for my holiday sale."

"Help redesign my store to feel more like summer."

"What are my best-selling products?"

"Walk me through a tutorial on preparing an email campaign."
Sidekick, which will be available in early access soon, is the centerpiece of Shopify Magic: a suite of AI-enabled features integrated across our platform, specifically designed for commerce. Shopify Magic combines the latest AI technology with our platform's data to help millions of businesses work faster, smarter, and more creatively.
We're unveiling nine new Shopify Magic features. Here are just a few highlights:
By integrating AI into Shopify's backend, we're keeping businesses on the cutting edge and helping them thrive in today's competitive market.
Reimagining business credit cards with Shopify Credit
For years, we've seen first-hand how complicated business credit cards can be: confusing benefits, hidden fees, and credit checks that can negatively impact credit scores. But these cards are essential for business owners, so they still use them—on average, 53% of non-payroll spend occurs on a credit or debit card.*
Enter Shopify Credit: a business credit card** designed exclusively for Shopify merchants. Built in partnership with Stripe*** and accepted everywhere Visa is.
Shopify Credit users are rewarded with up to 3% cashback on eligible purchases. Our card comes with a hassle-free application process, and zero fees. That means no monthly or annual fees, no setup or late fees, no fees at all—period. The card scales alongside a merchant's business, with credit limits based on their sales (and not their credit history).
Shopify Credit is the latest offering in Shopify's suite of financial solutions that empower our merchants to get the most out of their time and money so they can confidently grow and scale their businesses. These products include:
Shopify Credit is available to eligible U.S.-based merchants.
The power of the Shopify Collective
Merchants are always looking for new ways to grow their businesses. One of the best ways to do that is to expand their product offerings, but sourcing new products and taking on the risk of buying inventory up front can be a challenge. So we built an easy way to solve this problem.
Shopify Collective is a new low-cost, low-risk way to increase business-to-business (B2B) sales. Merchants can now source new products from brands they love on Shopify that will ship directly to the merchant's customers.
Essentially, Shopify Collective allows cross-selling in just a few clicks. From their own storefront, merchants can add new products to their store without buying inventory or finding new suppliers, and earn a margin on each sale.
For a great example of Shopify Collective in action, take a look at Drake Related, which launched exclusive products in collaboration with other Shopify brands including Funboy, Elder Statesman, KRINK, and more.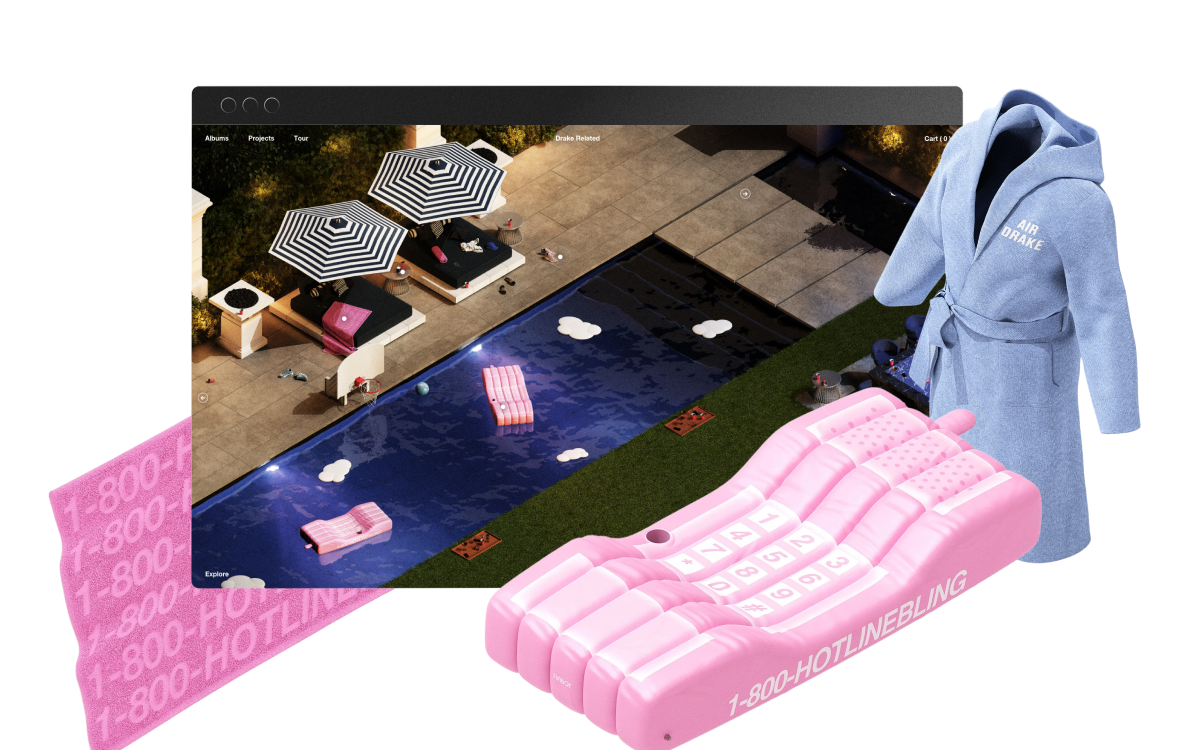 Today, Collective is available to merchants in the U.S.
This is just one of the powerful offerings in our suite of B2B tools on Shopify. We also offer B2B on Shopify, our premiere solution for selling wholesale, which is a huge growth opportunity: the global wholesale market is estimated to be worth $7.9 trillion.
Because of the massive potential in this space, we continue to double down on our investment in B2B. Since launching in June 2022, we've released more than 45 customizable wholesale features, and onboarded well-known global brands including Kraft Heinz Company and Paula's Choice.
This Edition, B2B on Shopify is launching more advanced features to help merchants grow their B2B businesses, such as volume pricing and company account requests.
Sell on many marketplaces—all from within Shopify
As merchants grow their businesses, they also grow the number of platforms they use to sell products. 42% of online sellers operate through four or more marketplaces.
Managing these additional sales channels adds complexity, and merchants often need separate business processes or apps for each marketplace to handle orders, fulfillment, inventory, and product listings.
That's why we're launching Shopify Marketplace Connect: a single app for merchants to sell on all the biggest marketplaces—like Amazon, Walmart, and eBay—while connecting, managing, and fulfilling every order directly from within Shopify.
Shopify Marketplace Connect is an all-in-one solution that allows merchants to reach new customers and streamline their business operations.
This app is now available to all Shopify merchants, starting today.
The world's best Checkout just got better
For Shopify, everything always comes back to Checkout.
Shopify Checkout is the best in the world, and recent data from a Big 3 global consulting firm confirms this. That study revealed that Shopify Checkout has a 15% higher conversion rate on average compared to other leading ecommerce platforms.
Our Checkout has processed over half a trillion dollars of sales, and supported 561 million online shoppers in 2022 alone. With this unmatched volume of data, we gain powerful insights that we use to improve our checkout at an amazing pace—and we're giving Checkout a lot of love this Edition.
We're doubling down on checkout extensibility with 17 new APIs and updates that enable partners and developers to create unique checkout experiences with apps, and manage them right from within the checkout editor.
If, for example, a merchant wanted to offer customized delivery options, now Checkout can be modified to include things like pickup points, delivery dates, and suggested addresses. This is just one category example of the many that these new APIs enable.
______________________
This Edition, we're letting our merchants' imaginations run wild with all kinds of new possibilities for their business. In this new era of commerce, AI helps people create businesses faster than ever before; shopping is available everywhere, anywhere, and always; and the hard parts of running a business become far easier because of our products.
These announcements, along with 100+ others announced in our Summer '23 Edition, bring to life opportunities that both new and seasoned entrepreneurs have previously only dreamt of.
This is commerce re-imagined.
*Research was commissioned by Visa Inc. and conducted online among 2,800 U.S. Small Businesses with $50K-$25M revenue, <=100 employees, fielded June 6th-17th by Ipsos. Question asked: "You said your annual non-payroll spend was[INSERT PREVIOUS ANSWER]. Please indicate approximately how that spend was split across each of the following payment methods."
**Shopify Credit is a pay-in-full credit card. For more details, click here.
***Cards are issued by Celtic Bank.