The Shopify Effect: 3.6M Jobs and $307B+ in Economic Impact in 2020
April 27, 2021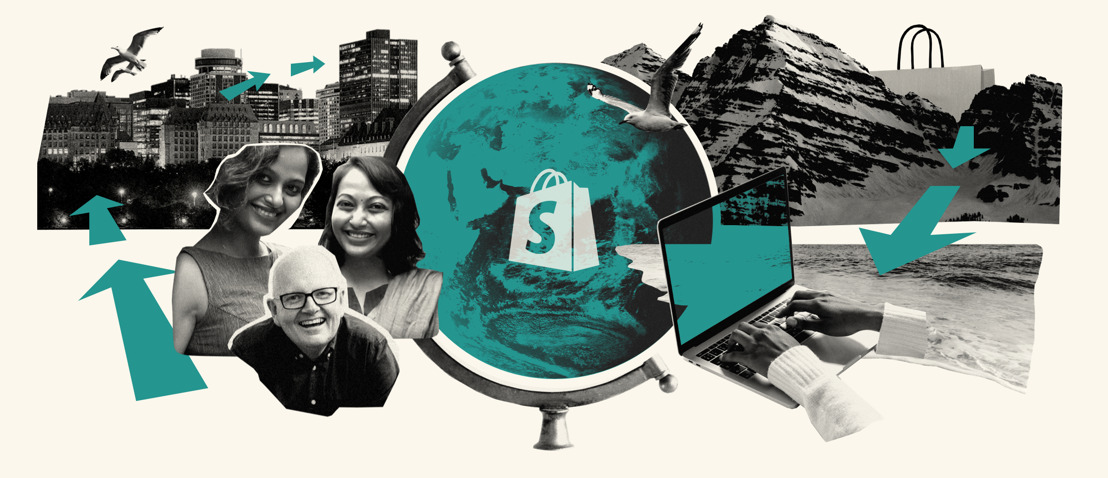 When you're finally able to go to a concert again, look around you: someone there is a part of the Shopify community. Worldwide, one in every 1,000 employed adults is supported by a Shopify merchant—that's 3.6 million jobs around the world. This is just one of the statistics measured in Shopify's Economic Impact Report produced by Deloitte.
The numbers within the report show what we call the Shopify Effect: a ripple impact of entrepreneurship that extends far beyond the borders of individual businesses, touching the lives of employees, families, communities, customers, suppliers, and the world.
"We've been conducting an experiment since Shopify was born," said Tobi Lütke, Shopify CEO. "Our hypothesis is that all economies depend on entrepreneurs and small businesses to thrive. Over the years, we've found this to be true."
Shopify remains focused on empowering merchants instead of chasing revenue—and this shows up in the numbers, too. For every $1 of Shopify's revenue, our merchants generate $40.82.
Here are some other key findings from our 2020 report.
Global:
3.6 million jobs created by Shopify merchants. Collectively, Shopify merchants support the largest workforce in the world.
$307+ billion in global economic impact* from merchants on Shopify. Together, this forms the 7th largest company in the world in terms of revenue, above Apple, BP, and Volkswagen.
International:
$20+ billion cross-border sales. More than half of that comes from small businesses. These cross-border sales alone are nearly the size of the entire global recorded music industry, and this amount is up almost 75% from 2019.
$5.8 billion in revenue generated in developing nations by Shopify merchants. If every dollar was a word, this would fill over 5,300 complete sets of the seven-book Harry Potter series.
Partner ecosystem:
$12.5 billion in revenue generated by Shopify's partner ecosystem in 2020. This number is up more than 84% from $6.8B in 2019.
Our partners collectively earned more than 4x the revenue of Shopify in 2020, and we're proud of that.
Country spotlights:
United States: $166+ billion in economic activity, 714,523 jobs. Collectively, this makes Shopify merchants the fourth-largest US-based private employer, supporting more employees than Starbucks, Home Depot, or FedEx.
United Kingdom: $22 billion in economic activity, 112,780 jobs. Essentially, Shopify merchants in the UK employ nearly as many people as there are in Lincoln, England.
Canada: $18 billion in economic activity, 123,574 jobs. This is the equivalent of one in every 146 full-time employees in Canada.
Australia: $18 billion in economic activity, 98,158 jobs. That's one in every 91 employed adults in Australia.
Germany: $7.3 billion in economic activity, 42,177 jobs.
France: $4.7 billion in economic activity, 23,743 jobs.
Japan: $3.8 billion in economic activity, 40,084 jobs.
India: $1.9 billion in economic activity, 149,298 jobs.
These stats speak volumes about the ripple effects of entrepreneurship globally—but numbers only tell part of the story. On Shopify's Blog, we dive deep into some of the people behind these numbers, profiling a handful of Shopify merchants around the world including:
If helping entrepreneurs around the world make an impact sounds like something you can dig your teeth into, check out our list of open roles here 🌍
* Deloitte calculates global economic impact to include profit, labor income, and tax revenues.
This report looks at data from our global merchant base, as well as relevant third-party data collected by Deloitte Canada. All currency is in USD.