2021 was Shopify's biggest year ever. 2022: let's go!
February 16, 2022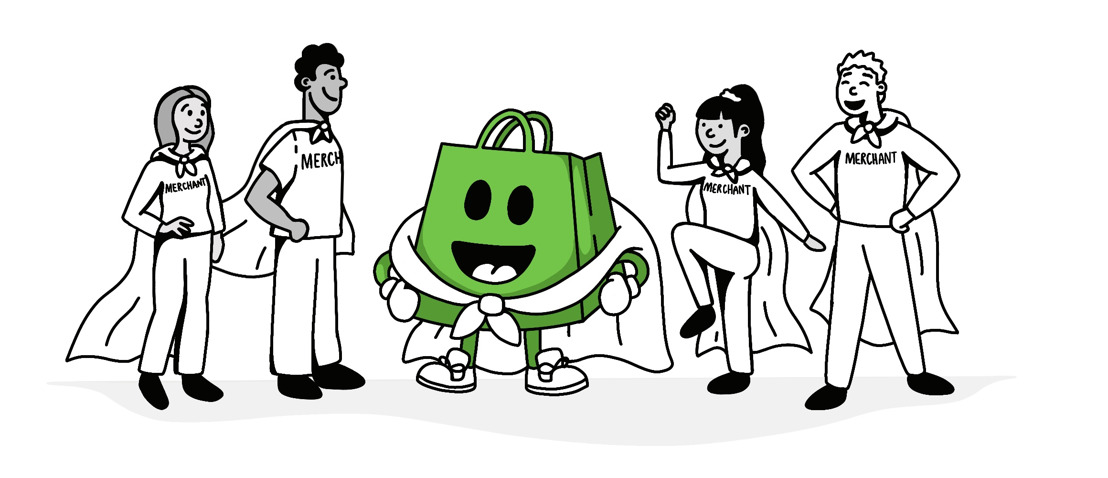 It was the best of times, it was the worst of times. It was 2021.
We had one heck of a year, and so did our merchants. As we navigated through Year 2 of COVID, Shopify kept doing everything possible to help more businesses thrive during the pandemic—and that led to the wild year that was 2021.
For the first time, Shopify brought in more than $1 billion in Merchant Solutions revenue in a single quarter (Q4). Only six months earlier, we hit $1 billion in a quarter for total revenue. Shopify's total revenue for 2021 was $4.6 billion (an increase of 57% year-over-year), and our merchants sold $175.4 billion on our platform—up 47% from 2020.
These are each a different way of saying: we saw big-time growth as the world kept embracing independent businesses, and as Shopify continued to become the default choice for entrepreneurs.
"The last two years have been extraordinary. We nearly tripled revenue, more than doubled GMV and the Shopify team, and the number of merchants using Shopify is nearly twice as big as 2019 levels. We are emerging from the sprint of these last two years even stronger and more ambitious."
- Harley Finkelstein, Shopify President
Entrepreneurship is on the rise—a record-breaking 5.4 million new business applications were filed in 2021, compared to 4.4 million in 2020, according to the US Census Bureau. And record numbers of people are leaving the traditional workforce to bet on themselves.
So what did Shopify do to help all those entrepreneurs in 2021? Let's take a peek behind the numbers.
(Want the numbers-driven earnings report you're used to? Read our full Q4 and year-end release.)
2021 unpacked
Those big numbers above didn't just *happen*. They're the result of a global economic shift towards supporting small businesses, pandemic behavioral changes that led to far more online shopping, and Shopify's unwavering effort to pursue our mission: to make commerce better for everyone.
In 2021, we made it easier for merchants to own their own brands, reach more buyers, and build strong customer relationships. We kept building a sustainable internet infrastructure for commerce. It's a mouthful. But it's our mandate.
We're constantly trying to level the playing field for entrepreneurs and show them the path forward. That path is not about ecommerce or retail—it's about commerce everywhere, for anyone.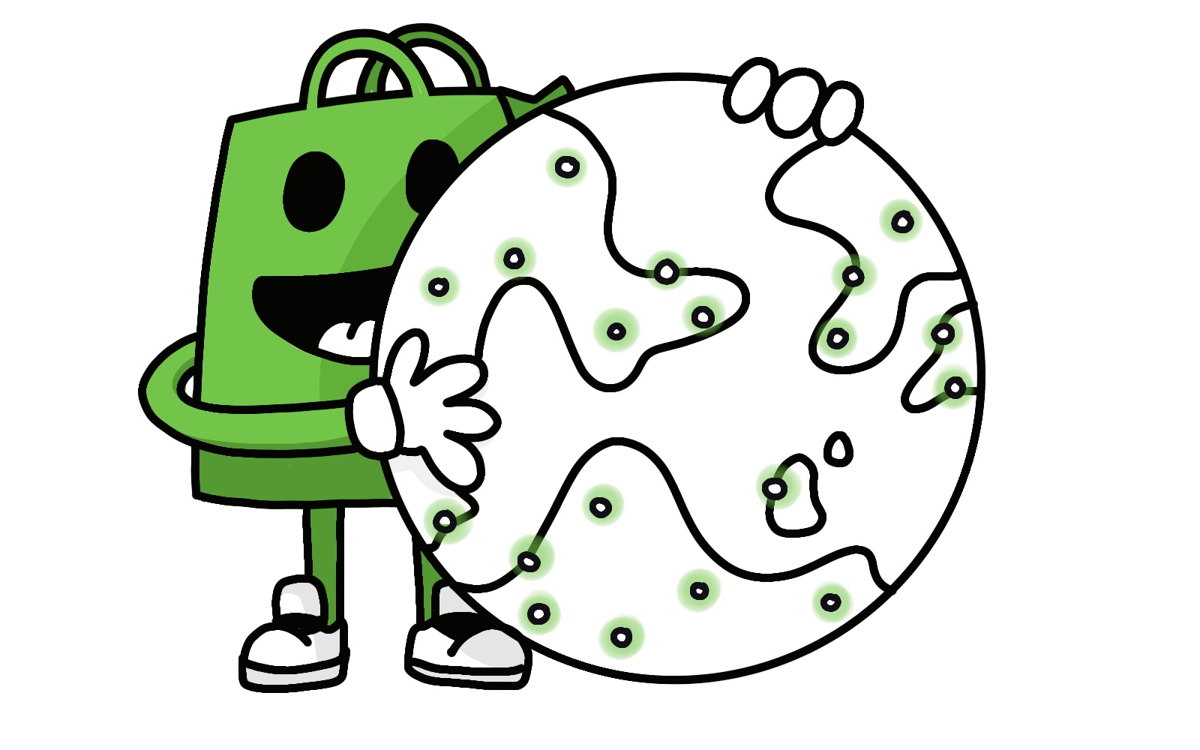 Across every geography and every surface where people spend time—if there isn't commerce there yet, there will be soon. And we'll be there too. That's a core philosophy you saw from us last year, with plenty more to come.
"Shopify is the commerce engine for independent brands who want to build a direct connection with their customers and sell everywhere—whether it's on mobile, on Main Street, or to buyers in cities you've never heard of."
- Harley Finkelstein, Shopify President
In 2021, Shopify:
Powered the creator economy by announcing in-app shopping experiences with TikTok, and launching an integration with Spotify where musicians can monetize their fans with custom merch.
Helped our merchants scale to new heights with 7 companies on Shopify going public, and our global ERP program launching alongside Microsoft and other leaders to help high-volume merchants scale with us.
Kept building our fintech powers with massive growth in Shopify Capital and Balance (read on for more), Shop Pay Installments launching to US buyers, and announcing that Shop Pay will be available to any business selling on Google or Facebook, whether or not they're on Shopify.
Enabled cross-border commerce for all merchants with Shopify Markets, to make it easier and more accessible to sell globally.
Continued our international expansion, including Shopify POS hardware launches in the UK, Ireland, Germany, Australia, and New Zealand.
Made it easier to shop from independent businesses with enhancements to Shop, our all-in-one mobile shopping assistant. We added an analytics dashboard, automated marketing tools, in-app cart and checkout with Shop Pay or Installments, and curated discovery filters.
What do all of these have in common? More "cha-ching": the sound that merchants hear on their Shopify app after every sale.
These launches and integrations are designed to help merchants sell more, to more people, in more places.
Put simply, Shopify is the ideal way to sell to anyone, anywhere, across all channels.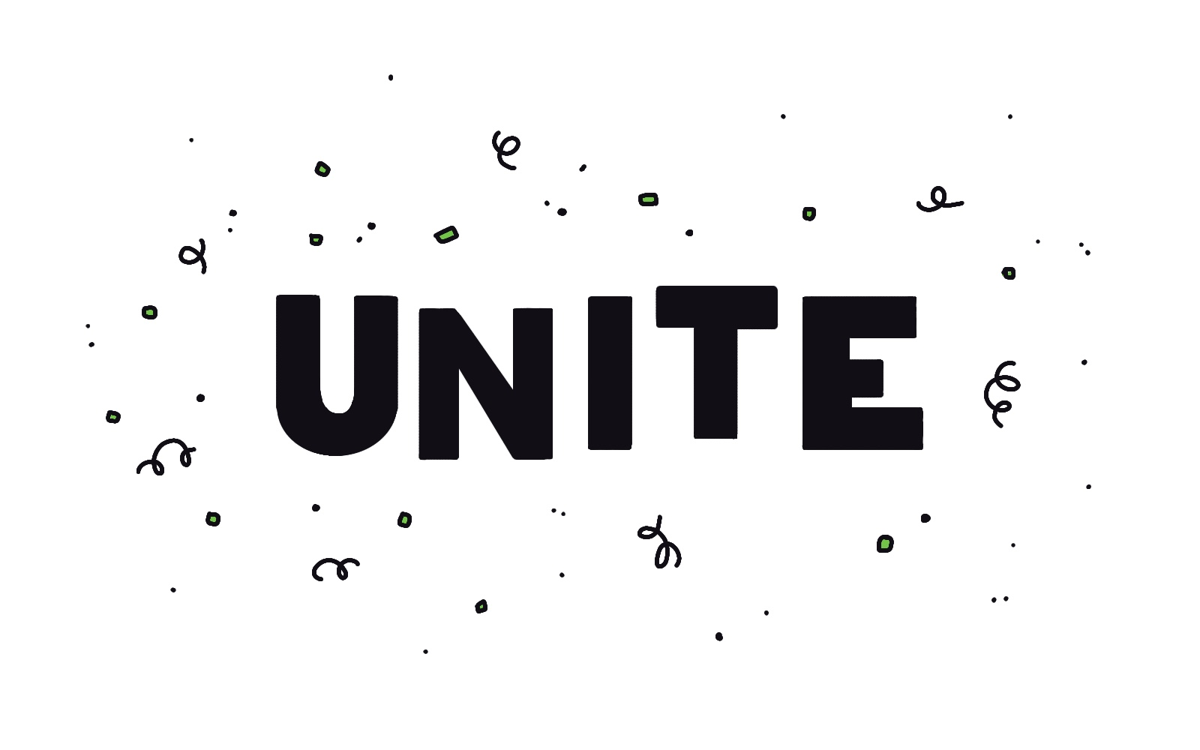 At Unite 2021, we laid the foundation for the future of commerce on the internet. That includes Hydrogen: a React framework that makes it easier to build custom storefronts, and Oxygen: a fast, global, and commerce-optimized way to host Hydrogen storefronts directly on Shopify.
We launched Online Store 2.0, which makes it even easier for merchants to customize their store, showcase their brands, create unique online experiences, and integrate apps—all without touching code. Our Online Store has always been the heart of Shopify, and home to many of our merchants. We'll never forget this, no matter where we roam. 💚
Another promise: we will always push the boundaries of what is possible with technology to help absorb our merchants' complexity, give them full creative expression, and make it easier to succeed.
Unfortunately, not all entrepreneurs have equal chances of succeeding. And some of them have a really hard time gaining access to funding. Banks don't serve everyone. So we turned to our trusty product-thinking to help solve this problem.
We launched Shopify Capital in 2016 to serve the unbanked. In early 2021, we hit a milestone of $2 billion in funding for entrepreneurs who needed it, and by the end of the year that number reached more than $3 billion. Merchants in the US, Canada, and the UK received $324 million in funding from Shopify Capital in our fourth quarter alone.
We also began rolling out our money management product, Shopify Balance, to US-based merchants. With a no-fee Balance account, business owners get fast access to their cash, a card for spending online or in-store, and rewards like cash back, perks, and discounts.
Just a couple more ways we're trying to create more successful entrepreneurs. Why is that so important to us?
There's this magic ripple effect that happens when more entrepreneurs exist in the world. That ripple effect impacts families, employees, communities, customers, suppliers, and the world. It's pretty amazing, and in early 2021, we measured it.
Shopify businesses created $307 billion in global economic impact in 2020 and supported 3.6 million full-time jobs globally. The power of the Shopify Effect has our minds shopi-blown. 🤯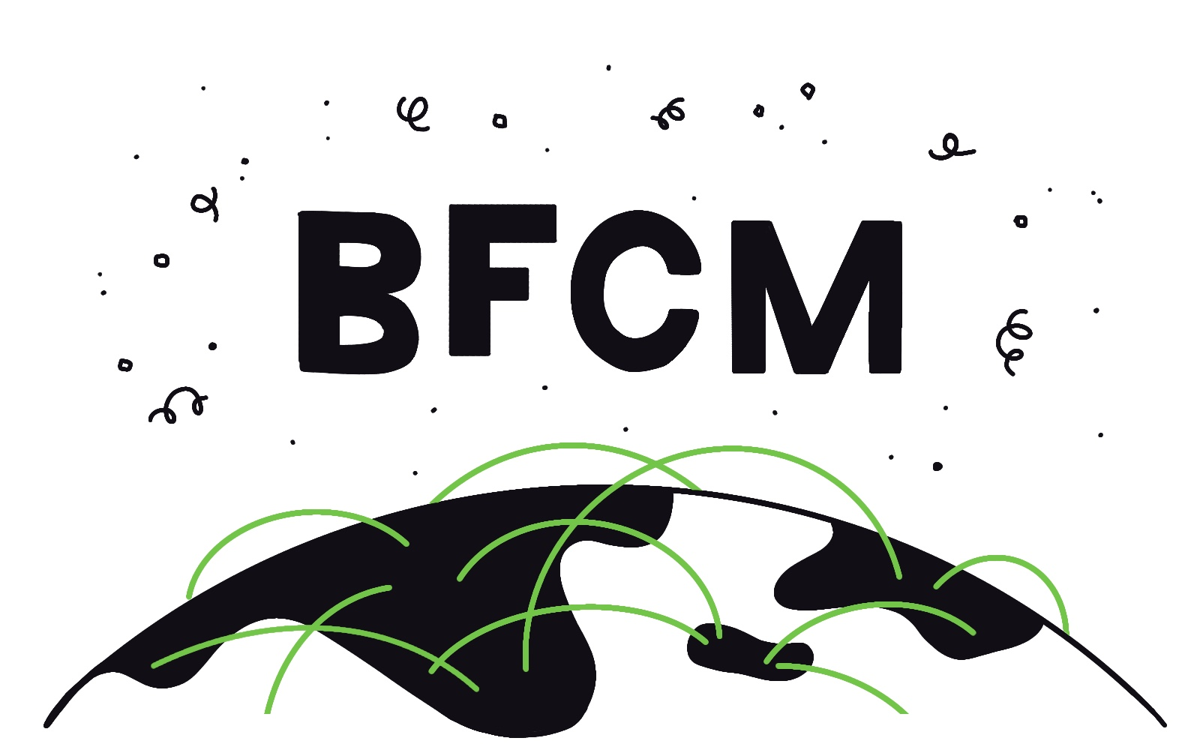 Over the Black Friday Cyber Monday weekend, our merchants collectively sold $6.3 billion on our platform. It was awe-inspiring to see our millions of merchants around the world claiming the holiday-shopping spotlight.
"Our merchants' collective sales grew significantly faster than the overall ecommerce industry over the Black Friday Cyber Monday weekend."
- Amy Shapero, Shopify CFO
To compensate for the carbon emissions from these sales, Shopify purchased enough carbon removal to eliminate the impact of shipping emissions from every single order over the weekend, leading to us offsetting nearly 60,000 tonnes of carbon emissions.
(Proud sidenote: In March 2021, we announced that we had purchased more direct air capture carbon removal than any other company in the world.) 🌎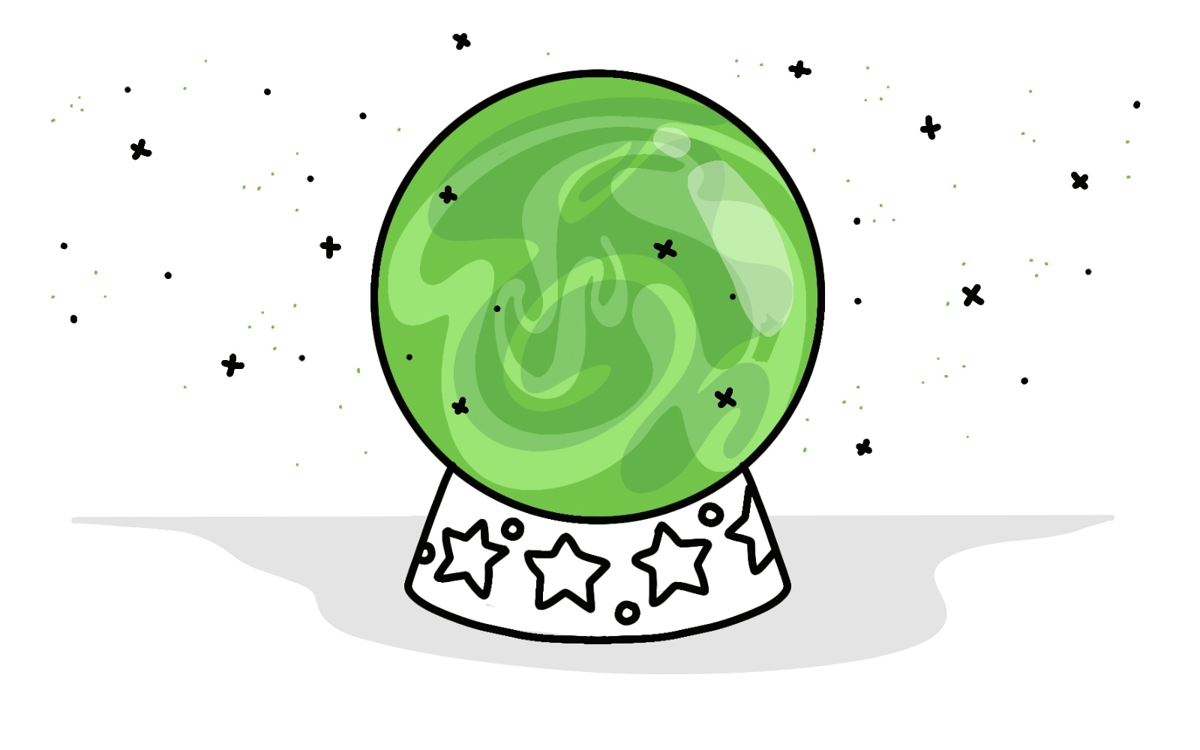 In 2021, we kept dreaming big and investing heavily into our long-term bets.
We made important progress on Shopify Fulfillment Network (SFN). We released new features like demand forecasting, critical alerts, product bundling, regional tax settings, and staff notifications. And we learned a lot.
We built our own fulfillment center in Atlanta and started fulfilling a small number of Shopify merchant orders from here in the fall—and there will be lots more of this to come in 2022. (Keep reading, we'll tell you about it in the next section.)
Another big bet from us in 2021: we transformed our developer ecosystem to attract the best devs in the world. We eliminated our revenue share on the first $1 million app developers make in the Shopify App Store; same for theme developers in the Shopify Theme Store. (Soooo… want to build with us? 🚀)
________________
2021 was one for the history books. Entrepreneurs battled massive supply chain issues. Historic brick-and-mortar businesses got online, and new business formations soared. It was a hard year, and it launched Shopify into a new stratosphere. So what's next?
2022, we're ready for you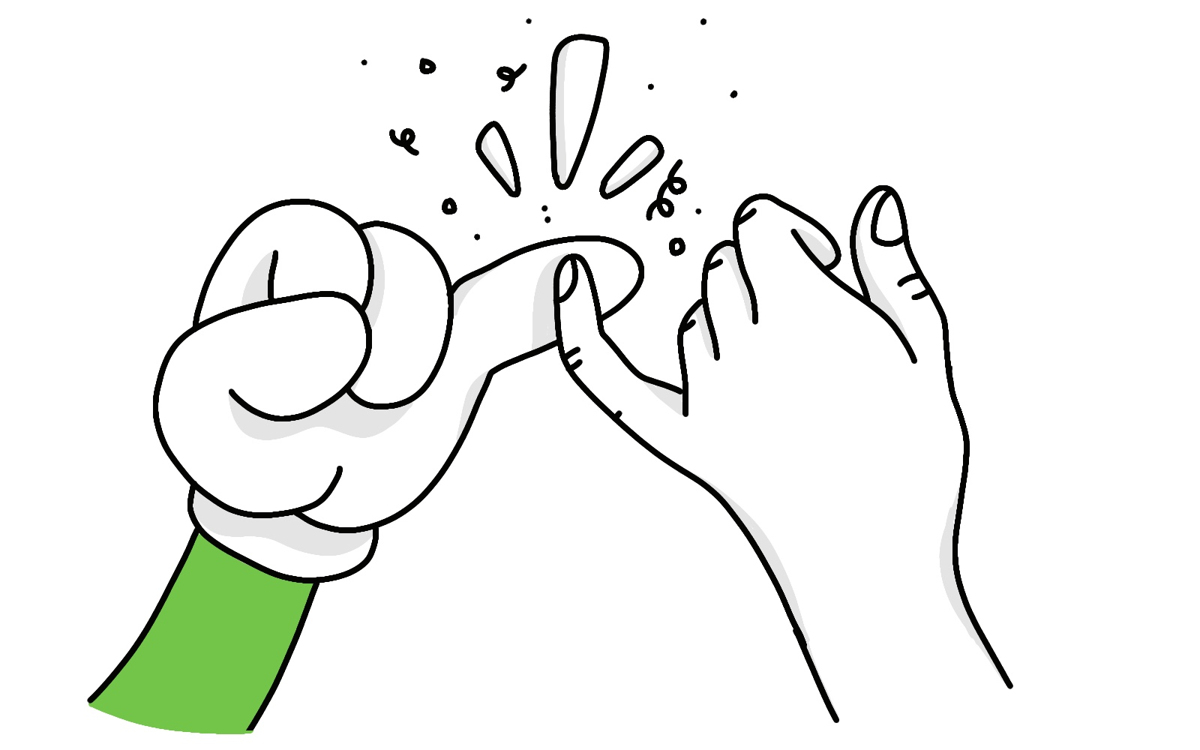 Okayyy, we'll let the cat out of the shopping bag. 😼 🛍 We plan to keep investing in tools that help our merchants succeed: to grow their long-term customer base, offer incredible shopping experiences, and sell everywhere, across every surface and geography.
"We head into 2022 energized by what we can build with the unique combination of merchants, ecosystem, and top talent we have today."
- Harley Finkelstein, Shopify President
Our key investment themes for 2022 are to help our merchants:
Build buyer relationships: When it's love at first buy, we'll help keep that magic alive. We're building solutions that allow merchants to connect with more buyers, sell across more surfaces, and enable share-worthy shopping experiences—all while keeping control of their own brand. We'll focus on Shop, Shopify POS, and social commerce to work this magic. 🪄
Go global: We'll make it even easier for entrepreneurs outside North America to start and scale their businesses on Shopify. We'll raise our visibility in more markets and bring them more localized solutions. And we'll keep unlocking the massive opportunity of cross-border commerce for all our merchants using Shopify Markets and more.
Grow from first sale to full scale: We're on the rocketship with our merchants, every step of the way. We'll be launching easier onboarding to get started with us; focusing on Shopify Balance, Shopify Capital, and B2B offerings as merchants scale; and continuing to build the world's best ecosystem of partner apps. We'll keep bringing Shopify Plus to scaling brands around the world (shoutout and welcome to Hello Fresh, French Connection, Invisalign, and Tom Brady's new athlete apparel line Brady Brand who all joined us in Q4).
Simplify fulfillment: We're consolidating the Shopify Fulfillment Network (SFN) into larger facilities, and operating more of them ourselves. This will give us more control over quality and cost. We'll also unify the network with our own warehouse management software to integrate with Shopify's back office and checkout. That way, merchants can minimize their inventory investment and offer speedy delivery promises— we expect SFN to soon achieve two-day delivery coverage for 90% of the US population.
As always, we'll invest in the speed, resilience, functionality, and security of Shopify's core platform.
"Our focus on building for the long term means that merchants have access to the most modern commerce technology, which gives them superpowers to compete globally while focusing on what matters most to them—their products and their customers."
- Amy Shapero, Shopify CFO
2021 brought unparalleled growth opportunities. We're now settling into our rhythm and growing sustainably alongside our merchants. 2022 is going to be an exciting year for Shopify, and for our merchants.
Let's go!
Read our full Q4 and year-end release.
---
Illustrations by Erin Moncrieff