Debuting a 'runway commerce' experience for the first time at New York Fashion Week
February 6, 2019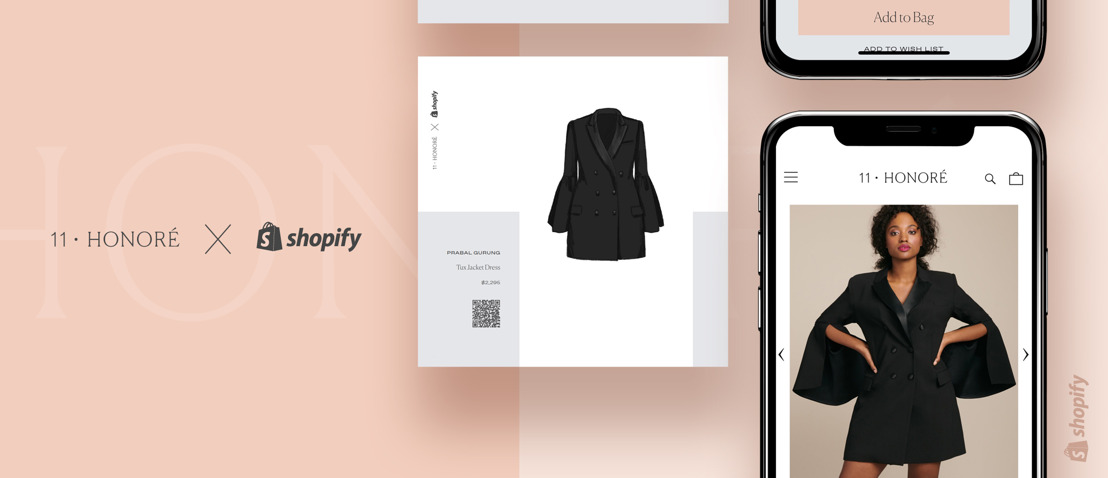 We are excited to partner with 11 Honoré, a luxury size-inclusive multi brand e-commerce platform, to debut a first-of-its kind commerce experience during this year's New York Fashion Week. Attendees will have access to a product catalogue showcasing all of the looks from the runway. The catalogue will include Shopcodes on every page, allowing audiences to make purchases right away on their mobile device.
For audiences at the show, Shopcodes (customized QR codes that take customers right to the product checkout page when scanned with a smartphone) will be available for every runway look, making it shoppable on the spot, in real time.
We're also thrilled to be working with 11 Honoré on a unique pop-up experience timed to launch alongside NYFW, featuring designers currently available on their online store. This in-person touchpoint will provide a great way for customers to interact directly with 11 Honoré during this key moment in fashion.
Our partnership demonstrates the power of commerce, and what Shopify can do to bring new energy and excitement to the world of fashion and apparel. NYFW is a celebration of this vital industry, and Shopify is proud to be able to help define its future.