Marketing in Shopify expands with new features
April 29, 2019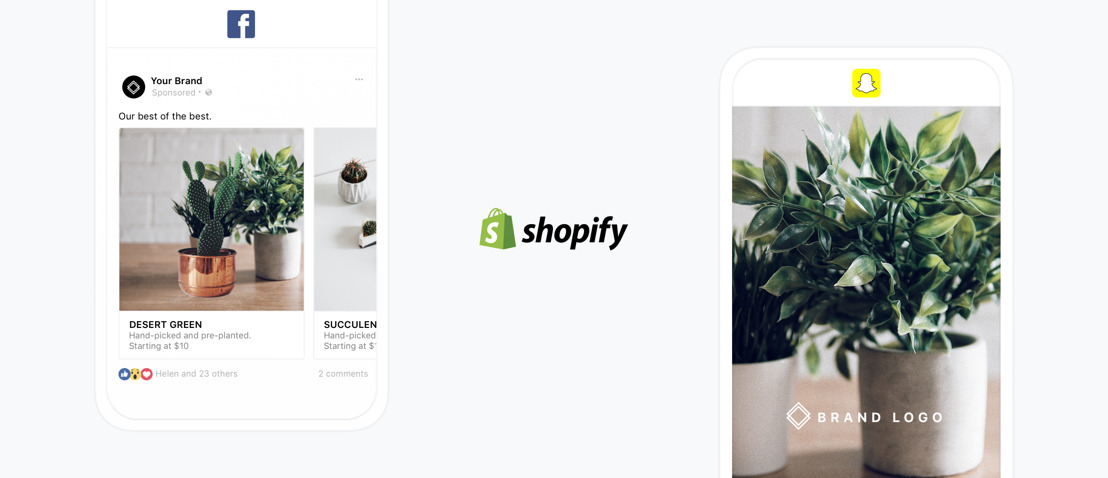 Last year, we launched a new section dedicated to helping merchants with marketing right alongside store, inventory and sales management. To make ad buying even simpler for our merchants so that they can reach more potential shoppers, we have added two new ad formats that will be available natively inside Shopify.
Merchants can now create, manage and launch dynamic ads on Facebook, and starting this week, we are beginning to roll out Story Ads on Snapchat. This expands our existing integrations including carousel ads on Facebook and Google Smart shopping campaigns.
With Facebook's dynamic ads, merchants can simply set their campaign goals and the right products will be surfaced to the right customers through Facebook's platform, while syncing with Shopify for updated pricing and product availability.
For Story Ads in Snapchat, merchants can curate their own branded content experience for their customers by installing the Snapchat Ads App. With the creation of a branded Tile in Snapchat's Discover section, users will be able to unlock a collection of Snaps (anywhere between 3-20 Snaps) featuring that specific merchant's products, and merchants can track sales resulting from that Story Ad with the Snap Pixel.
We know that marketing is extremely important for businesses on our platform, so it's our goal to make ad buying and content creation as easy and simple as possible, with more features coming later this year.