New, contactless payments hardware launched for Canadian retailers using Shopify POS
May 12, 2020
As retail stores start to re-open around the country and business owners prepare for the future of retail, we're bringing contactless payments hardware to Canadian retailers using Shopify POS, including our Shopify Tap & Chip Card Reader.
The Tap & Chip Card Reader hardware device allows businesses to offer "tap" payment options like credit and debit cards, Apple Pay, and Google Pay. Previously only available in the US, the device is now available for Canadian merchants, and has been updated to also support contactless Interac Flash. Coupled with our Shopify Retail Kit and Shopify Tap & Chip Case, business owners and staff can provide mobile checkout experiences and serve their customers anywhere, whether in-store or curbside. Giving businesses the ability to offer flexible and safe payment options has never been more important.
"We want to help local businesses in Canada to become more resilient, and we know technology can help," said Ian Black, Director of Retail at Shopify. "Shopify POS and our Tap & Chip Reader allows retailers to re-open their doors while prioritizing safety; with contactless payments, curbside pickup and local delivery. We are empowering Canadian retailers to unify their online and offline businesses in one place, so they can continue making sales whether consumers are in-store or at home."
Shopify's Tap & Chip Card Reader is also fully integrated with Shopify Payments, so merchants can easily track and manage their online and in-store financials in one place. Connecting with our all-new Shopify POS, allows Canadian retailers to manage their omni-channel business and be adaptable for retail today, with features like curbside pickup and local delivery, and grow in the future. In fact, Shopify's Canadian retail merchants managed to replace 99%* of lost in-store sales with online sales over a six week period, highlighting the importance of connecting your business online and offline.
"As a busy entrepreneur and chocolate maker, having a centralized and integrated hub for all of my business transactions online and in-store is invaluable. The Shopify Tap & Chip Card Reader could not have come at a better time. We can now accept payments anywhere in the store or curbside to avoid line ups. It also lets us give our customers more options to pay including Interac debit, credit or their mobile wallet, which is a must-have. I am so grateful that Shopify is prioritizing solving my biggest pain points right now to help keep my business going," said Mathieu McFadden, General Manager, ChocoSol.
Combined with the all-new Shopify POS, the Shopify Tap & Chip Card Reader unlocks a more integrated, faster, and more flexible checkout experience for businesses. Learn more about the new Shopify Tap & Chip Card Reader and hardware accessories here.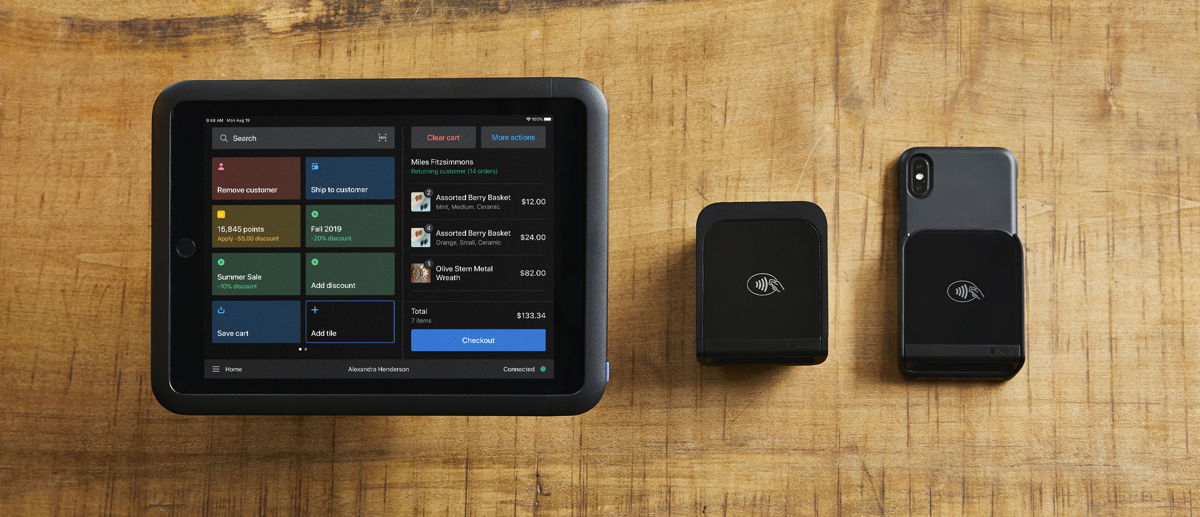 *Data from March 13, 2020 to April 24, 2020 compared with the six weeks prior.