Shopify Capital launches in Australia ahead of peak sales season
August 21, 2022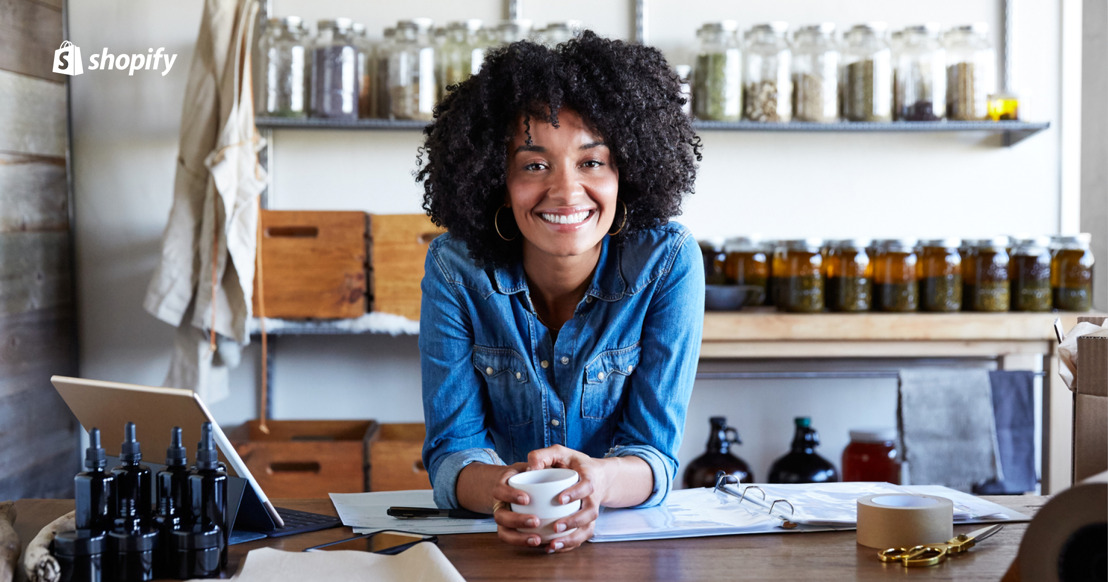 Shopify gives Australian merchants quick access to funding to support business growth

Shopify Capital removes the complexity of traditional financing, allowing merchants to apply for and pay back funding within the existing Shopify platform they use to run their business

Eligible merchants can access up to $2.5 million AUD with funds deposited in as little as two days
Shopify Capital is launching in Australia to provide quick and easy funding up to $2.5 million AUD for thousands of merchants to accelerate growth, expand to new markets, and prepare for the peak sales season.
Today, concerns about inflation, consumer spending, cash flow and lingering supply chain challenges have created challenging business conditions for retailers. Though, now more than ever it's important businesses remain agile and seek new forms of revenue and growth.
This is the time of year when Aussie merchants are preparing their business for the upcoming peak sales season — ordering inventory, planning campaigns, sorting shipping and hiring talent. Though, timely access to funding to make these investments is one of the biggest challenges for entrepreneurs.
In fact, Shopify research found that while 62% of Australian merchants are comfortable seeking funds to invest in their business, two-thirds (67%) are deterred by high interest rates and more than half (53%) are turned off by lengthy application processes and timeframes.
Traditional lenders often require business owners to apply through lengthy and complex processes. Shopify Capital isn't traditional financing. There's no lengthy application process and we don't do personal credit checks, take equity in the business or ask merchants for cash flow projections.
Instead, merchants receive offers up to $2.5 million AUD through the same Shopify platform they already use to run their store. Shopify Capital has experts that can review our data-informed and machine learning models to ensure a merchant receives the funding they need to help grow their business. Once approved, funds are deposited in as little as two business days for merchants to use how they choose for their business, with most investing in talent, inventory and marketing to maximise growth or bridge cash flow during seasonal dips.
Essentially, Shopify Capital fills the gap that traditional lenders generally cannot satisfy by providing businesses with the funding they need, when they need it most — now, not months from now.
As merchants make sales, they repay based on an agreed fixed percentage of daily sales — lowering cash flow risks by removing the uncertainty of compounding interest rates and hidden fees. There is no specified time limit for repayment — merchants pay back funding based on their sales, so payments flex with their business.
"We couldn't be more proud to support Australian businesses with everything they need to build strong brands for customers here and around the world," said Shaun Broughton, APAC Managing Director, Shopify.
"At the same time, Australian businesses are concerned about the increasing cost of capital, inflationary pressures impacting margins, and declining consumer confidence impacting sales. Shopify Capital is remitted only when a sale is made, so Australian merchants can be confident that they can afford to invest in their businesses."
Since launching in 2016, Shopify Capital has provided more than $3.8 billion USD in funding to tens of thousands of entrepreneurs in the US, UK and Canada, a 90% increase in total funding in the past 15 months. This funding has been vital as businesses look to accelerate growth, with merchants that received funding through Shopify Capital averaging 36% higher sales in the following six months compared to their peers.
Tracey Jewel, Manager at Batherapy, is a clear example of growth achieved through Shopify Capital. Boosted by two rounds of funding through Shopify Capital, Tracey expanded her business from selling online-only DIY bath kits to creating in-studio bath and body product workshops across Perth.
"Access to funding has traditionally required business owners to jump through hoops for something that should be quite easy. Now we can quickly access funding through the same platform I already use to run my business and don't have to think about repayments as they're automatically made as a portion of each sale," said Tracey.
"The first round of funding helped to quickly boost supplies to support the opening of our first studio space in inner-city Perth, and we've since repaid the first round and accessed an additional round to fast-track the opening of three new studios across the city."
Supercharging commerce in Australia
The launch of Shopify Capital in Australia comes as Shopify expands its merchant base in the region. Today, almost 40% of Australian merchants on Shopify sell internationally through features like Shopify Markets, and access to working capital through Shopify Capital now gives merchants greater scope to build their brand both here and internationally.
In 2021, Shopify's Australian merchants generated $39 billion AUD in economic activity and contributed 154,000 jobs. Recently, we released new features for Australian merchants, including a new B2B offering the ability to sell wholesale; tokengated commerce to help brands reward loyalty; and an integration with YouTube to give merchants and creators a powerful new way to connect to consumers.
Learn more about how to take advantage of Shopify Capital in Australia here.